China septic tank tragedy: 2 die, 3 injured retrieving $320 phone lost down toilet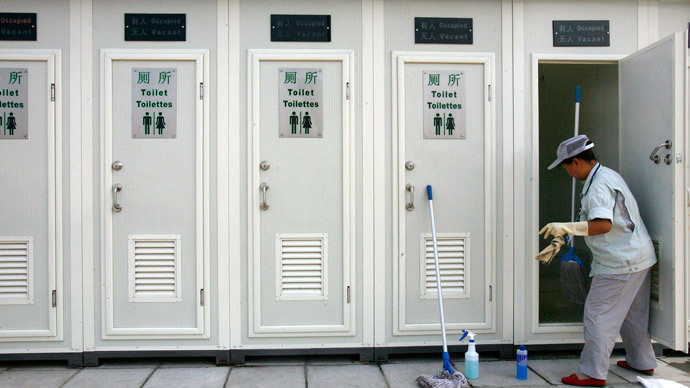 Two people have died and three were injured in a Chinese septic tank accident after attempting to retrieve a lost telephone which had been dropped down a toilet. The fumes caused the first rescuer to pass out, and die. More people followed him in.
Six people in total had to be pulled out of the septic tank by hundreds of villagers, who rushed to the scene to feed ropes down the small brick hole in a rescue attempt.
The man and his mother had been trying to get the new phone that his wife had accidently dropped into an open-pit toilet in Xinxiang, central China. The device was worth 2,000 Yuan ($320), according to the Henan provincial government's website, Dahe.
After opening the septic tank, the man jumped in first to retrieve the new phone. He became overwhelmed by its fumes and fainted. His mother followed him in in order to give him assistance, but she passed out.
The women to whom the phone belonged and the father-in-law both followed suit, with two neighbors of the villagers then entering, who themselves became ill.
"In five minutes, two lives have gone and my daughter-in-law is unconscious, leaving a half-paralysed elderly man and a one-year-old grandson," the husband's distressed uncle told Dahe. "How are we supposed to go on?" he questioned.
Doctor Cui of the First Affiliated Hospital of Xinxiang said that people rushing into septic tanks can be suffocated by hypoxia and collapse.
You can share this story on social media: