'Need food, not football': Brazilian graffiti art expresses outrage over World Cup (PHOTOS)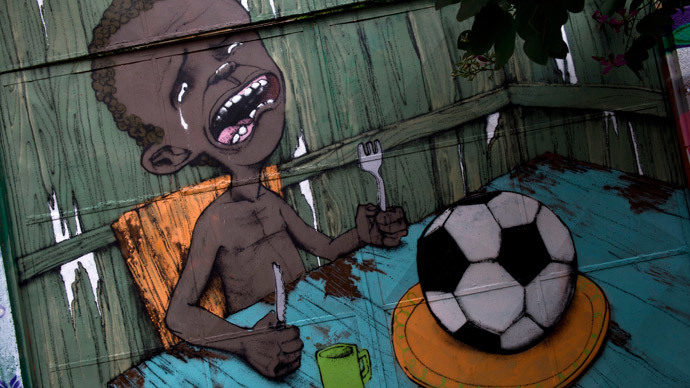 With just two weeks remaining until the World Cup kicks off in Brazil, those who believe the global event is too much of a burden for the country's struggling economy have found a new way to channel their protest energy – with graffiti.
Street artists have covered walls in Rio de Janeiro and Sao Paulo with pictures which blame football's governing body, FIFA, for exploiting Brazil and the local government for neglecting the needs of the poor.
They share the belief that the US$11 billion which has been spent on the World Cup should have been used to improving transportation, healthcare, and education.

"It's a good way to expose the country's problems," graffiti artist Pauo Ito told the Guardian. "If the government doesn't want to expose these things it's because they feel ashamed. If they feel ashamed by this they might take it more seriously – at least, that's our intention."
Anti-World Cup Graffiti in Brazil protesting against the governments priorities. pic.twitter.com/cTjg6dDSNw

— Deco Gee (@declanglass10) May 21, 2014

Despite the Brazilians' passion for football, over one million people took to the streets across the country last year demanding the cancelation of the World Cup.

The people's outrage is only increasing as the tournament draws nearer – even Brazil's training session ahead of the event was marred by protests.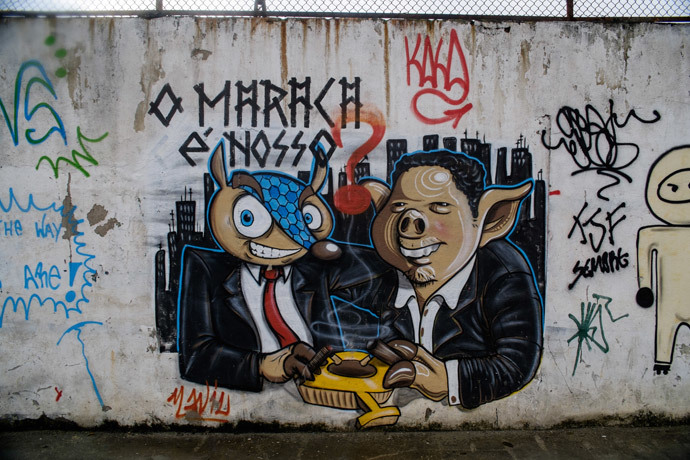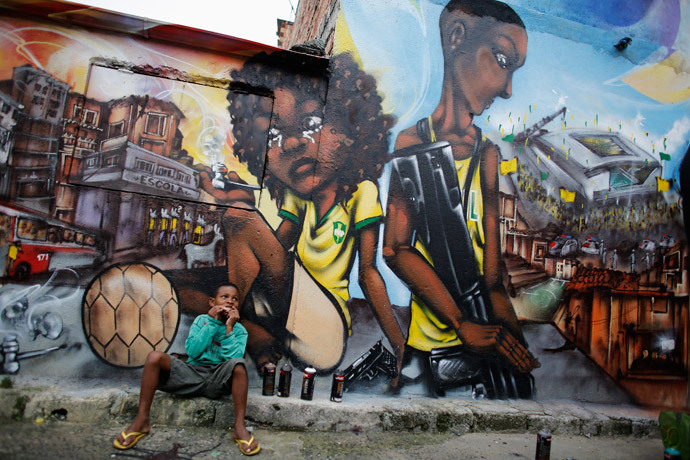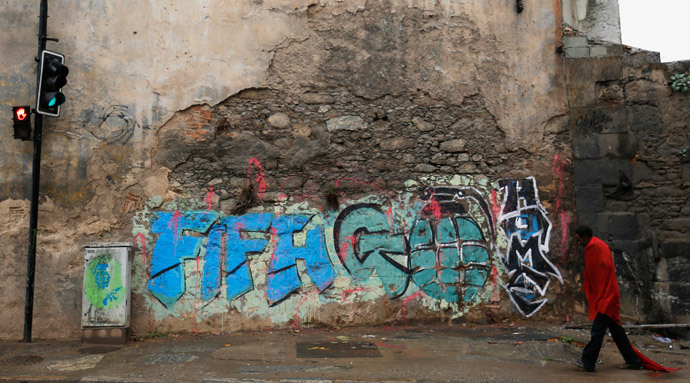 Meanwhile, graffiti that celebrates the upcoming tournament and the country's football heroes – who will be hoping for their sixth world title at the home event – is being vandalized.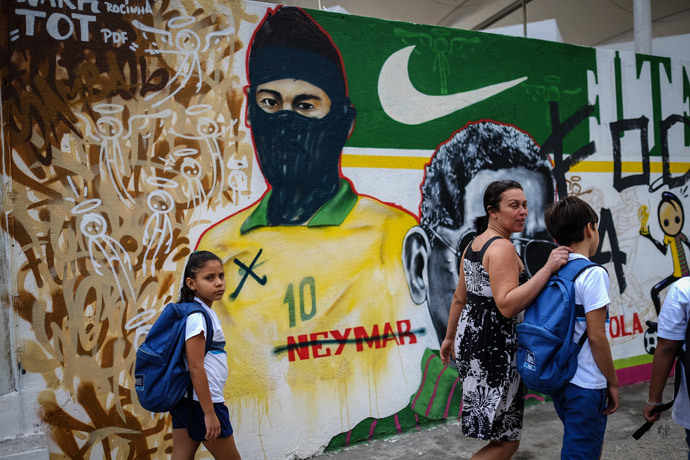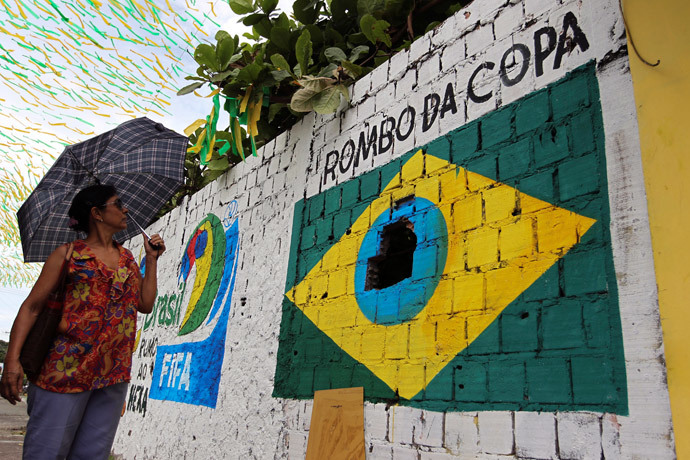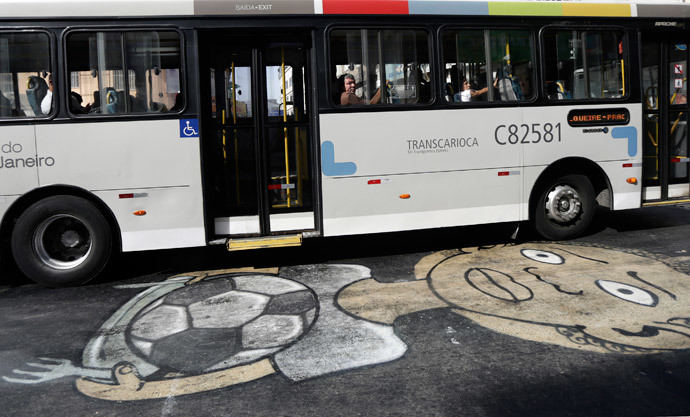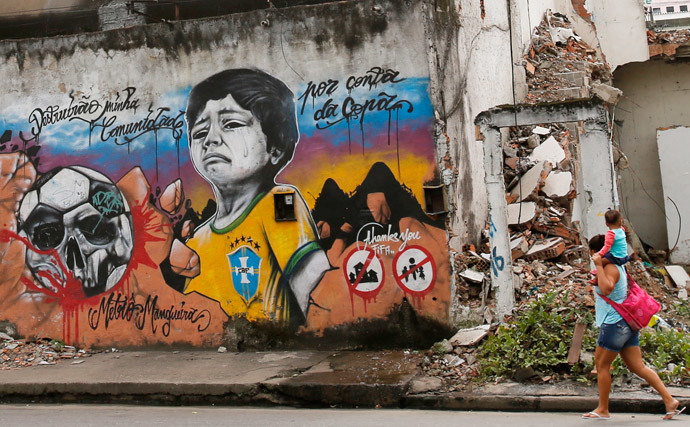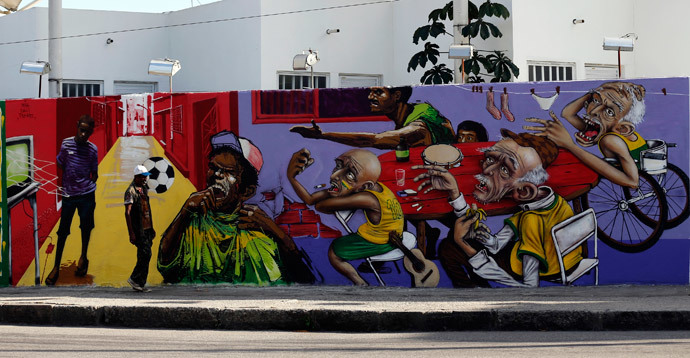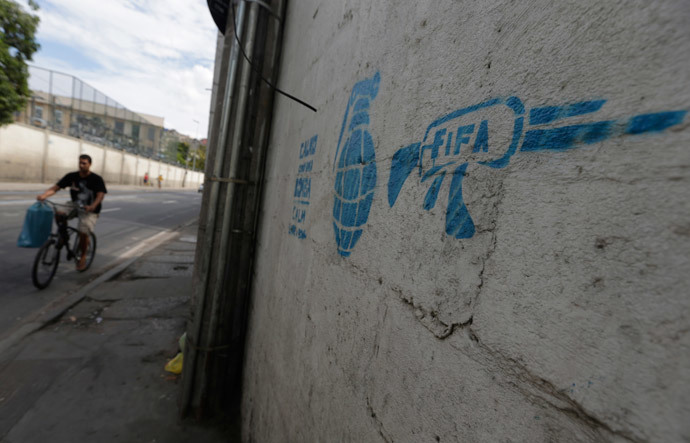 You can share this story on social media: