Kim Dotcom's party forms alliance with leftist indigenous party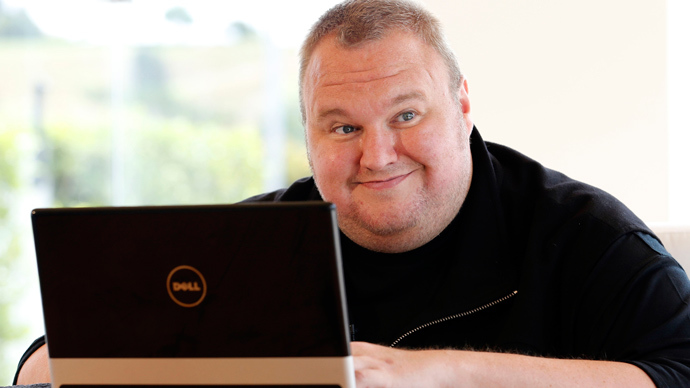 The New Zealand's Internet Party founded by Internet tycoon Kim Dotcom has formed an alliance with the small left-wing indigenous Mana Party in efforts to win a parliament seat in the September general election.
The new party called Internet Mana will put up a combined list of candidates in the election. The deal was announced by Mana Party's leader Hone Harawira and Internet Party's chief executive Vikram Kumar during a joint press conference in the parliament on Tuesday morning.

Harawira will be at number one of the joint entity's party list with an Internet Party candidate at number two, The New Zealand Herald reported.

Dotcom, also known as Kim Schmitz, was said to have brokered the deal but will not hold any position in the party because he is not yet a citizen and thus cannot stand for election. The German-born mogul and the found of Megaupload has been fighting US attempts to extradite him from New Zealand to face online piracy charges.
"Every vote for #InternetMANA will effectively strengthen the momentum for change and hope in New Zealand." - @vikram_nz#InternetParty

— Internet Party (@InternetPartyNZ) May 27, 2014

Internet Party's Kumar said he was "absolutely delighted to have come to an arrangement". He stressed that the two parties would retain their separate policies. The Internet Party will aim at young voters with policies of cheaper Internet, the creation of high-tech jobs, and the protection of privacy and the Mana Party will carry on with its focus on giving a voice to "the poor, the powerless and the dispossessed."
The party's current MP holds one of seven seats reserved for the indigenous Maori people.
"I see this as being a brighter future for Mana and I see us doing far better in this election than commentators might have thought three or four months ago," Harawira said.
Kim Dotcom launched his Internet Party in March with promises of high-speed internet, a high-tech jobs boom, restricted government surveillance and a review of the Trans-Pacific Partnership Agreement as part of its political platform. "It is a movement for people who haven't voted before, who have been disappointed by voting, or who don't like the political choices on offer," Dotcom said.
You can share this story on social media: