US tests cornerstone of European antimissile shield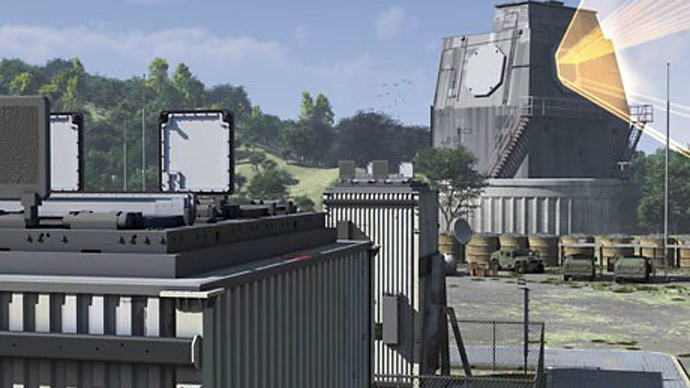 The US has successfully test-fired Aegis Ashore, the land-based version of the naval antiballistic missile system, which is to be deployed in Eastern Europe starting next year despite Moscow's objections.
The US Missile Defense Agency and the Navy have for the first time test-fired the land-based version of Aegis BMD on Tuesday, with engineers from Lockheed Martin, producer of the system, participating in the test. A Standard Missile 3 (SM-3) Block IB was fired from an installation on Kauai, Hawaii, and successfully hit a simulated target. The test was aimed at verifying safe launch and fly-out of the missile from the launch facility.
The US plans to conduct a test with a real target next year before a scheduled deployment of Aegis Ashore in Romania. A second similar system is to be deployed in Poland in 2018.
The systems are meant to intercept ballistic and cruise missiles mid-course. The US insists they are needed to protect America's Eastern European allies from possible missile attack by North Korea and Iran, but Russia is certain that they are aimed at weakening its nuclear deterrence capability.
"We had a very successful flight test," Brendan Scanlon, Lockheed Martin's director of Aegis Ashore programs, told reporters Wednesday morning during a phone conference. "That is a major milestone for us."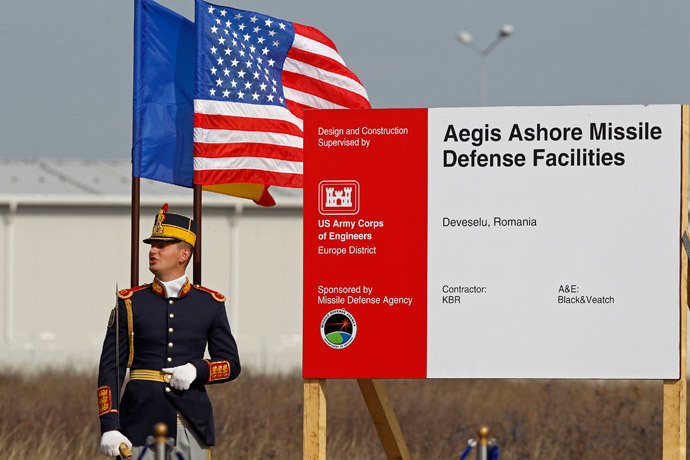 Aegis Ashore is nearly identical to the version used on US cruisers. Vertical-launched SM-3 interceptors are stacked 24 per launch facility (with possibility of additional launchers and missiles to be added), controlled from a building similar to a regular Aegis deckhouse and targeted by SPY-1D radar. The arrangement tested on Tuesday differed from the shipboard sibling mostly by a large distance of 5.5 km separating the command-and-control center and the launcher facility.
In addition to the Hawaii test facility, Lockheed has built another Aegis Ashore deckhouse at its site in Moorestown, New Jersey. The installation, designed to be transportable, has been dismantled and is ready to be moved to Romania's Deveselu site to become part of the $134 million antimissile facility, according to Scanlon.
Earlier in April the US Navy deployed SM-3 Block IB missiles, the latest generation of the interceptors. Raytheon Co, producer of the SM-3, compares its effect on a target to an impact of a 10-ton truck traveling 600 mph (965kph).
"The SM-3 Block IB deployed for the first time earlier this year at sea, and the success of this Aegis Ashore test keeps us on track to deploy the missile on land in 2015," said Mitch Stevison, Raytheon's Standard Missile-3 senior director.