Thousands of wartime explosives dislodged as Balkans flooding leads to landslides (PHOTOS)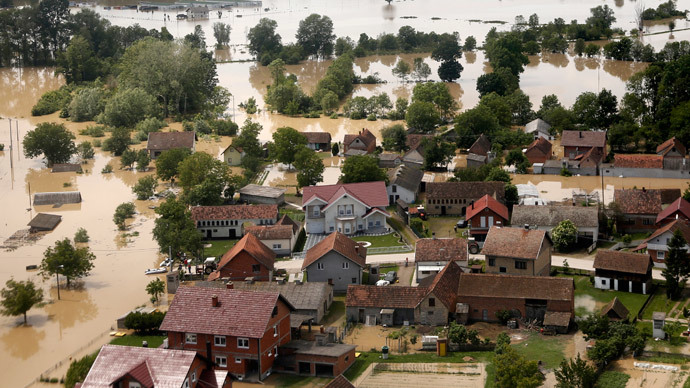 While dozens of people have died as a result of massive floods sweeping the Balkans, leaving tens of thousands displaced, a new risk has been posed by unexploded wartime landmines that are now being exposed by 3,000 landslides.
"The consequences...are terrifying," Bosnian Foreign Minister Zlatko Lagumdzija told a news conference on Monday. "The physical destruction is not less than the destruction caused by the war."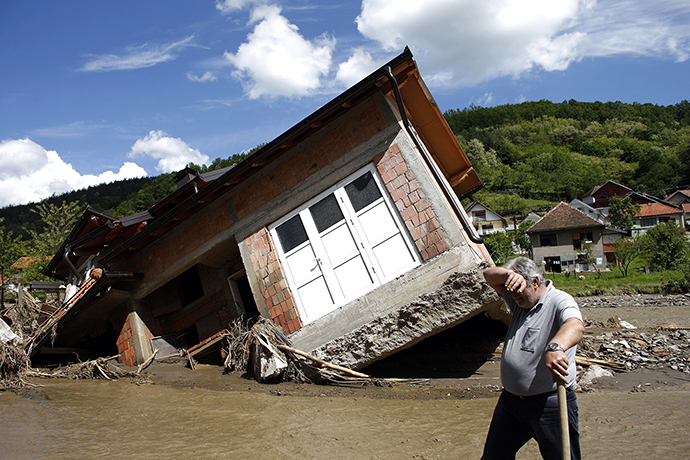 Bosnia's Mine Action Center warned on Monday that: "Water and landslides have possibly moved some mines and taken away mine warning signs," Sasa Obradovic, a center official, told AFP. Teams have been assessing the threat and have issued a warning to residents.
Some 120,000 unexploded landmines were left buried in Bosnia after the 1992-1995 Bosnian War – approximately 2.4 percent of the Yugoslav republic is covered with both unexploded mines and similar devices.
"They must be extremely cautious when they start cleaning their houses, land, or gardens, as the remaining mud could hide mines and other explosive devices brought by rivers," Obradovic said.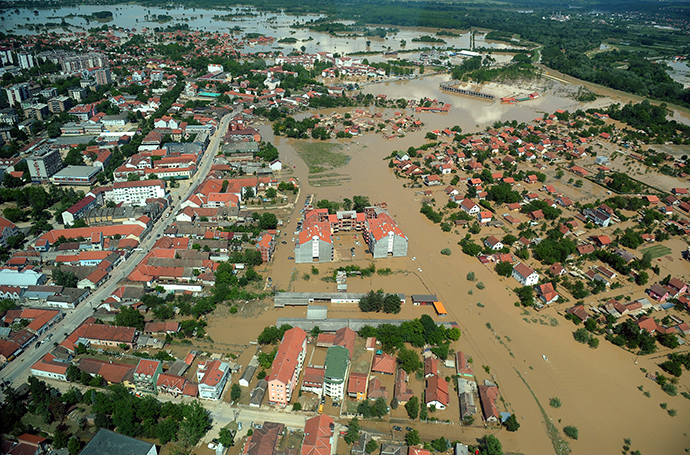 Since the war ended, around 600 people have been killed in landmine blasts.
Record rainfall has caused catastrophic floods in Bosnia, Serbia and parts of Croatia, killing at least 47 people. More than one-quarter of Bosnia's four million people have been affected. Some 2,100 landslides were set off in Bosnia by the heavy rainfall, while Serbia documented approximately 1,000.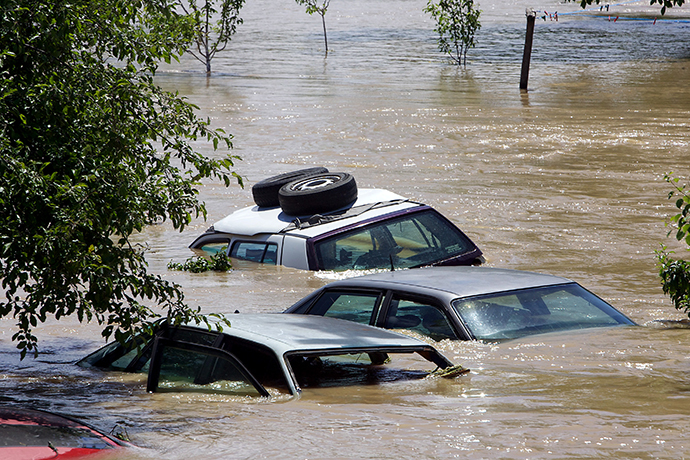 While as many as 500,000 have had to evacuate their homes in Bosnia, at least 25,000 people have left their residences in Serbia.
"We have some indications that a half a million Bosnians have either been evacuated or have left their homes because of flooding or landslides," said Fahrudin Solak, the acting head of the civil defence service in Bosnia's autonomous Federation.
Meanwhile, Interior Minister Nebojsa Stefanovic announced an urgent and complete evacuation of the Serbian town of Obrenovac, located some 30 kilometers from Belgrade.
The warning came after a sharp rise in the water level of the River Sava.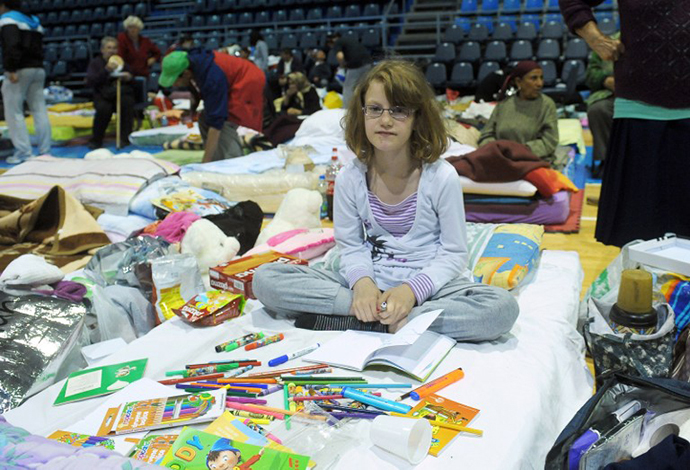 How children see #BosniaFloods & #SerbiaFloods . #UNICEF and UN join flood relief efforts #Serbia#Bosniapic.twitter.com/YmDUSKqpAN

— Benjamin Perks (@BenjaminPerks) May 19, 2014
The number of deaths in the town has now risen to 13, stated Serbian Prime Minister Aleksandar Vucic, as reported by Itar-Tass. "It's hard to talk about the amount of flood damage," he said, "but it could cost...hundreds of millions of euros...and some say about a billion."
Rescue services have been urging people to head to their balconies or roofs wearing bright clothes to make themselves visible.
"The situation is catastrophic," Bosnia's refugee minister, Adil Osmanovic, said on Monday as more casualties were anticipated.