Self-proclaimed Lugansk People's Republic elects head, passes constitution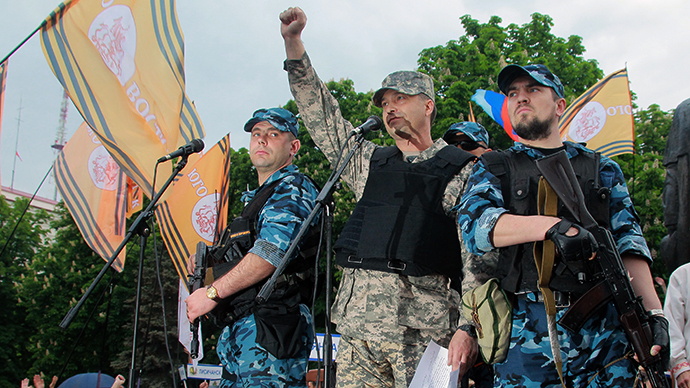 The self-proclaimed Lugansk People's Republic (LNR) elected its head and passed its own constitution on Sunday. This comes after the region held a referendum on May 11 and proclaimed itself independent from Kiev.
LNR's state council – which acts as a temporary legislative body – has chosen Valery Bolotov as the head of the republic. The council also elected its speaker, Aleksey Karyakin, and Prime Minister - Vasily Nikitin.
Bolotov was born in Russia's southern port city of Taganrog in 1974. He has two university degrees. He also worked his way up from a manager to the director at a meat factory. Before being elected as the head of the self-proclaimed republic, he was serving as the "people's governor" of Lugansk region.
Deputies of the council who where elected earlier on Sunday on also adopted a temporary constitution of the Lugansk People's Republic.
The newly elected prime minister already identified what his first steps in the office will be. "As the prime minister I will form a new government. I will announce the specific candidates later. The members of the new cabinet will be determined in the second part of the day [tomorrow]," Itar-Tass quoted Nikitin as saying.

Last weekend, Ukraine's Donetsk and Lugansk regions held referendums in which the majority of voters supported self-rule.
In Lugansk region 96.2 percent of voters supported the region's self-rule, according to final figures announced by the local election commission. Almost 90 percent of voters in Donetsk region have endorsed political independence from Kiev.
You can share this story on social media: