Smoking, not spying: Russia intercepts Lithuanian cigarette-smuggling drone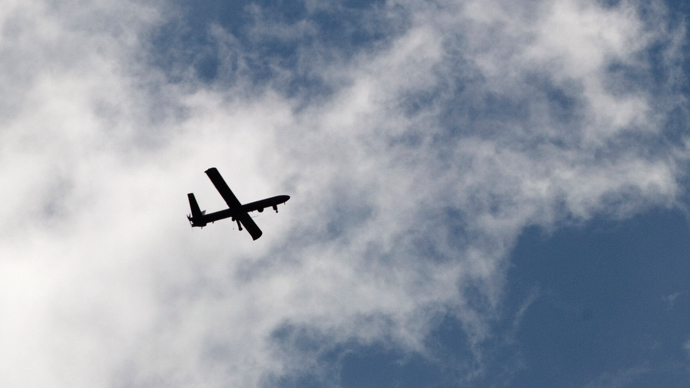 A Lithuanian drone that Russia detained over its soil two weeks ago was not on a spy mission after all, Russia's Federal Security Service said on Friday. Instead, it was smuggling cigarettes.
The homemade drone aircraft was carrying boxes with up to 10 kilograms of tobacco stuck to it with sticky tape. The FSB estimated that the body of the drone cost about 300 rubles (less than US$10).

The amateur drone with a four-meter wingspan rose to an altitude of up to 2,000 meters and dropped the smuggled cigarettes in a designated area.

A Russian-Lithuanian criminal group investigating the incident determined that the "aircraft" had GPS installed, allowing the drone operator to control the flight via a 3D card from the ground.

"It was the first time that a drone controlled by a foreign operator had been detained in the territory of Kaliningrad region," FSB spokesman Oleg Dzhurayev said.

A Lithuanian man was responsible for controlling the aircraft from Kaliningrad and has since been detained, according to RBK news agency.

He is said to have crossed the border into Kaliningrad legally. Upon arrival, he reportedly met a 51-year-old resident of Kaliningrad region who helped him buy the cigarettes to smuggle into Lithuania.

The supply that the Lithuanian tried to smuggle home contained some 500 packs of cigarettes worth about 25,000 rubles (nearly $700). The reason behind the illegal activity is simple – the same cigarettes in Lithuania are almost twice as expensive, so tobacco smuggling is quite popular on the black market.

The Kaliningrad border service is now checking whether the drone could have been used for purposes other than just cigarette smuggling, as it has a camera that can take pictures and broadcast videos online.

Investigators earlier suggested the drone was built and launched by a criminal organization operating in Russia and Lithuania, and may have been used for other unlawful purposes.
You can share this story on social media: