Amid riots, China blames Vietnam over disputed territory rift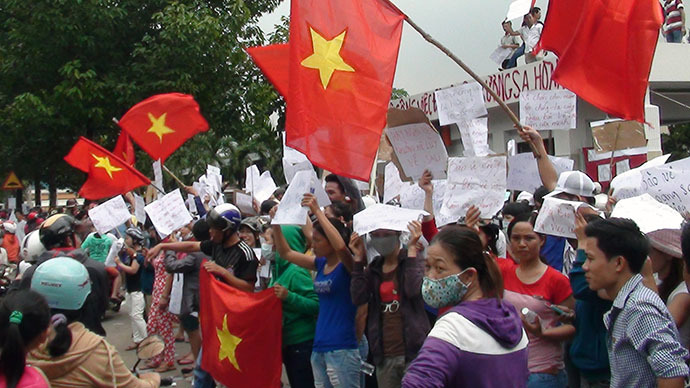 A top Chinese general defended Thursday the deployment of an oil rig in disputed waters of the South China Sea, which has set off deadly protests in Vietnam. The general said Hanoi was to blame, and that China must not "lose an inch" of territory.
The oil rig, placed on May 2 in the middle of an area of the South China Sea disputed with Hanoi, has set off anti-China riots in Vietnam in recent days. As many as 21 people have died and 100 others have been injured in attacks on factories thought to have Chinese owners.
Visiting Washington, General Fang Fenghui also blamed the Obama administration's "pivot" to Asia as a reason for heightened tensions in the region. He said some Asian nations have used the strategic shift to create mischief in the South and East China Seas.
US Vice President Joe Biden told Fang that Beijing's actions in the disputes are "dangerous and provocative," Reuters reported.
Fang, chief of general staff of the Chinese People's Liberation Army, said the controversial oil rig is in China's territorial waters near the Paracel Islands, adding that Beijing will protect its holdings.
Speaking alongside the top US military officer, Joint Chiefs of Staff Chairman Martin Dempsey, Fang said that Vietnam started trouble by sending ships to "disrupt" Chinese drilling operations.
"I think it's quite clear...who is conducting normal activity and who is disrupting it," Fang said, according to Reuters.
As China's military actions have become increasingly bold in the region, Vietnam has sought new military relationships in recent years, including with both Russia and the United States.
China has several disputes in South China Sea, which is rich in oil and gas resources. In addition to Vietnam, China faces rival territorial claims from Taiwan, Malaysia, Brunei, and the Philippines, which recently gave the US more access to naval bases near the disputed Spratly Islands.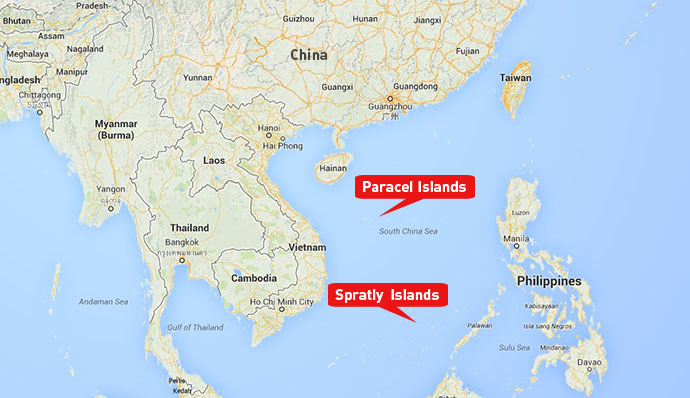 In the East China Sea, China has long feudedwith Japan over island holdings.
Despite the array of opposition, Fang said Thursday that China is not afraid to defend its territories.
"Territory which has passed down by our ancestors into the hands of our generation - we cannot afford to lose an inch," he said.
For his part, Dempsey wouldn't directly criticize China on Thursday, though he did say he was concerned about growing regional tensions.
"We spoke about the fact that the use of military assets to resolve disputes is provocative and it does increase risk," Dempsey said.
"We had a rich discussion about what exactly is the status quo and who has been seeking to change it."