#FastFoodGlobal: 'McWorkers' organize global wage strike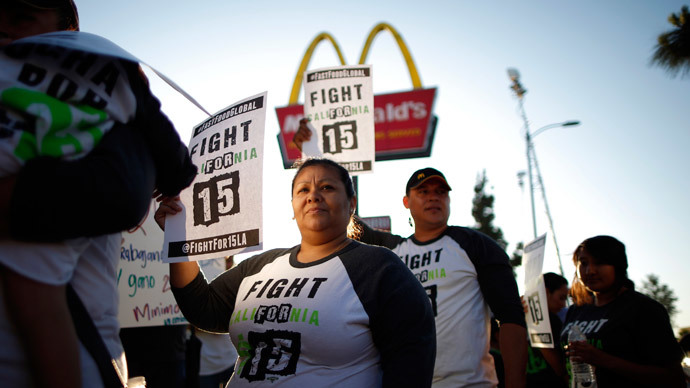 Fast food workers of the world have united behind a global wage strike against the multi-billion dollar industry. The protests for a living wage and better working conditions are a truly global event, spanning 150 US cities and 33 countries.
15 May 2014

23:40 GMT

In Chicago, striking fast food workers were joined by Walmart workers, a company known for discouraging its employees from joining unions or protesting working conditions. In January, the National Labor Relations Board charged the company with breaking US labor law when it attempted to break up Black Friday protests organized by its workers.

In Chicago #walmartstrikers show their love for #FastFoodGlobal@LowPayIsNotOK@trinatoccopic.twitter.com/WSieUPph5G

— Making Change @ WMT (@ChangeWalmart) May 15, 2014

19:02 GMT

Fast food workers from Europe, New Zealand and South America talk about why they are joining the global day of action.