​Google ordered to drop links to irrelevant personal data in landmark EU court ruling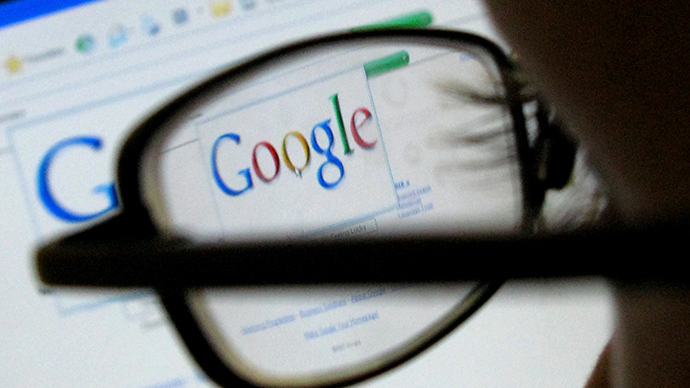 People have the right to make Google delete information about them from the tech giant's search results, EU's Court of Justice has ruled. Judges sided with privacy advocates saying that people should be able to erase their footprint from the internet.
The ruling by the ECJ came in a case of a Spanish man, who complained with to national data protection agency that Google violated its privacy by giving a link to an auction notice of his repossessed home when his name was searched.
Mario Costeja Gonzalez said that the notice published in La Vanguardia newspaper 16 years ago should not be linked to him, because the issue had long been resolved.
Google argued that it only gives links to information published by third parties and that as long as the information is legitimate, forcing Google to remove links from search results would be tantamount to censorship.
In a surprise decision on Tuesday the Luxembourg-based Court said it "holds that the [search] operator is, in certain circumstances, obliged to remove links to web pages that are published by third parties and contain information relating to a person from the list of results displayed following a search made on the basis of that person's name."
Individual data may have to be dropped from the search result if it "appears to be inadequate, irrelevant or no longer relevant, or excessive in relation to the purposes for which they were processed and in the light of the time that has elapsed."
Google must remove links to pages containing the information from results, "unless there are particular reasons, such as the role played by the data subject in public life, justifying a preponderant interest of the public in having access to the information when such a search is made," the court said.
Google said it was "disappointed" with the Court decision and that it needs time to analyze the implications of the ruling.
The Gonzalez case is one of some 180 similar claims in Spain.
The EU has been contemplating the adoption of a "right to be forgotten" law since 2012 as part of the overhaul of the European Commission's 1995 Data Protection Directive.
You can share this story on social media: