​Canada govt spying on social media to be reviewed over privacy breach concerns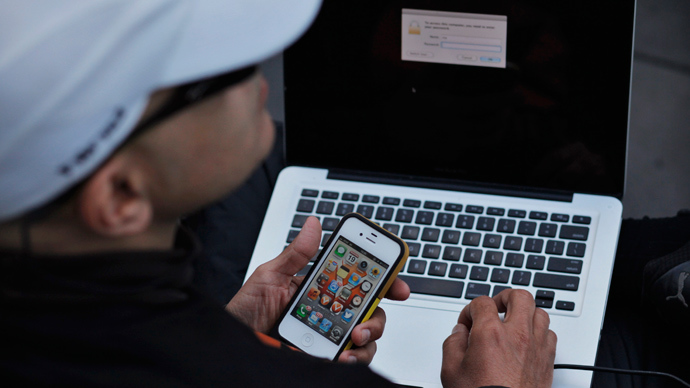 Canadian federal agencies' practice of continuous snooping on what Canadian citizens are posting via their social network accounts is set to be reviewed, as it may contradict the federal Privacy Act, local media report.
Treasury Board President Tony Clement promised that his staff will look into the issue of the collection of the Canadians' personal data from social networking sites like Facebook and Twitter, according to a letter he wrote in response to the concerns raised by the country's privacy commissioner Chantal Bernier.
"I have asked my officials to study this matter, collaborate with your officials and report back to me in the coming months," he said in the March letter revealed to the public this week.
Bernier sounded the alarm back in February when she wrote to Clement urging an investigation of the matter.
Canada's government is collecting data from its citizens through social media "without regard for accuracy, currency and accountability" and despite users' "certain expectation of privacy," said Bernier, adding that it contradicts the federal Privacy Act.
Under Canadian law, all citizens making their information publicly available still retain a "privacy interest" in it, so the data can't be tracked or monitored without clear reasons.
"Should information culled from these sites be used to make administrative decisions about individuals, it is incumbent upon government institutions to ensure the accuracy of this information," the letter read, questioning the accuracy of any information gathered online.
In a speech to the House of Commons on Thursday the Treasury Board president indicated that federal agencies are monitoring social media to learn what the public thinks about vital issues.
In his reply to the privacy watchdog he elaborated that social media helps the government learn about Canadians' views "in an extremely timely manner."
However Clement added that he is "sensitive to the need to respect privacy concerns while carrying out this important work."
"We are pleased that Treasury Board Secretariat has agreed to look into this issue," her office said in a statement Thursday.
New Democratic Party (NDP) deputy leader Megan Leslie commented on the concerns raised by the privacy watchdog citing a newly published research on surveillance in Canada that pointed to the vulnerability of private information online.
The information gathered from users for one purpose can be shared between public and private organizations under other pretexts, defying fair information practices, said the recent research 'Transparent Lives: Surveillance in Canada', Canadian media reported.
Leslie stressed that due to data breaches, the government should be "hanging their heads in shame, not patting themselves on the back."
You can share this story on social media: