Russia disappointed over additional EU sanctions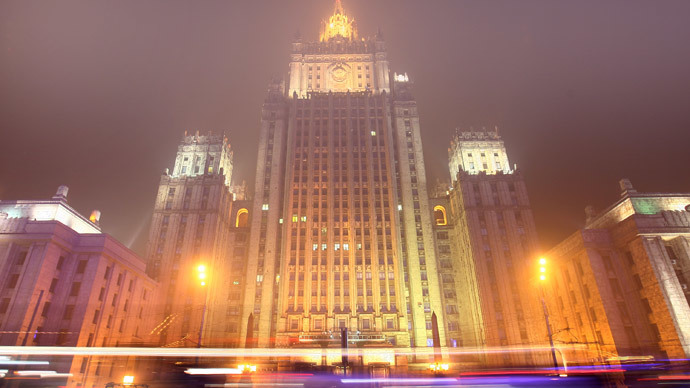 Moscow expressed disappointment over the EU's newly imposed sanctions against Russia, stressing that it is not worthy of the European Union.
"Instead of trying to solve the situation through de-escalation, disarmament of the Right Sector, improvement of dialogue between Kiev's authorities and Ukrainian regions, EU colleagues are demonstrating a one-sided and one-dimensional policy, not worthy of the European Union," Itar-Tass quoted Deputy Foreign Minister Sergey Ryabkov as saying.
Further sanctions were introduced on Monday following the results of referendums that have been announced in Donetsk and Lugansk Regions, showing the majority of voters support self-rule, amid an intensified military operation by Kiev which resulted in several deaths.
EU foreign ministers have expanded their sanctions over Russia's actions in Ukraine, adding two Crimean companies and 13 people to the bloc's blacklist, EU diplomats stated.
The sanctions will come into effect Tuesday. Earlier, 48 Russians and Ukrainians were targeted by EU asset freezes and visa bans over Crimea joining Russia in March.
Among the individuals banned entry to the EU are the chief prosecutor of Crimea and Internet sensation Natalia Poklonskaya and her colleague from Sevastopol, Igor Shevchenko. Also the list includes influential individuals such as the deputy head of the presidential administration, Vyacheslav Volodin, the Commander of airborne troops Vladimir Shamanov, State Duma deputy Vladimir Pligin, Crimean administration chiefs and six pro-autonomy activists in eastern Ukraine, reported Itar-Tass.
Following the referendum results, Donetsk People's Republic has proclaimed itself a sovereign state and has asked Moscow to consider its accession into Russia, the Republic's council said.
Russia is taking its time before reacting to Donetsk People's Republic's plea while calling for dialogue between Kiev and the eastern regions.