At least one killed, 70 wounded in Pakistan quake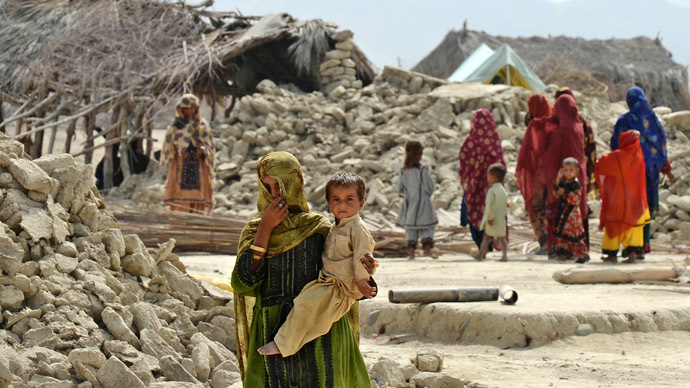 At least one person has been killed and 70 injured after an earthquake hit various parts of the Nawabshah district in Pakistan. Roofs of several buildings collapsed, burying people under them.
The quake was around 5 in magnitude on the Richter scale (preliminary data suggested it was 4.3), the US Geological Survey (USGS) said.
The epicenter was 27 kilometers to the northeast of Nawabshah, at a depth of 15.6 kilometers.
At least 25 mud-brick homes collapsed in the quake-hit district. Authorities are currently assessing the damage.
Some of those injured were listed in critical condition at a government hospital, Roshan Ali Sheikh, the top official at the province's rehabilitation and disaster management department, told AP.
Police and rescue workers brought the injured to Nawabshah's Civil hospital, where an emergency has been declared.
Buildings were quickly evacuated as fear and panic gripped the area, Dawn.com reported.
Pakistan is frequently struck by earthquakes. In September 2013, a 7.7-magnitude quake hit the province of Baluchistan, killing at least 376 people.