Japan makes 1st arrest for illegal possession of 3D-printed guns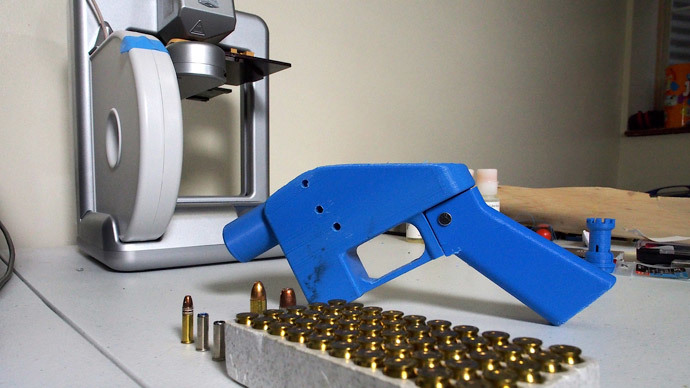 A Japanese man suspected of holding guns made with a 3D printer has been detained in Japan – in the first such case in the country.
Yoshitomo Imura, a 27-year-old college employee, was reported to possess five weapons, two of which could fire lethal bullets, NHK reported. He also had a 3D printer at home, but no ammunition for the guns, Jiji Press reported.
The investigation into illegal firearms possession reportedly started after the suspect posted a video online with him shooting the guns.
"It is true that I made them, but I did not think it was illegal," the Mainichi Shimbun daily newspaper reported Yoshitomo Imura as saying.
The suspect allegedly purchased a 3D printer for around ¥60,000 ($600) on the Internet, and downloaded the blueprints for making the guns from foreign websites. Broadcasters showed Imura being taken in for questioning.
It is the first time that Japan's firearm control law has been applied to the possession of 3D-printed weapons.
The debate around the use of guns that contain no metal has been going on for some time: last year, a Texas-based group, Defense Distributed, posted blueprints for a fully functional, 3D-printed firearm, a single-shot pistol made almost entirely out of hard polymer plastic.
Following that, in December, the US Congress renewed a ban on non-metal firearms.
The situation is Japan is different, with very strict firearms control laws in place and very few people who possess guns or even ever come into contact with them.
The suspect has often posted on Twitter, justifying the possession and manufacture of guns, and once said on the Internet that "gun restrictions are violation of human rights," NHK reported. The man also had 10 replica guns, Jiji news agency reported.
You can share this story on social media: