Dozens feared injured as massive fire sweeps through N. Iran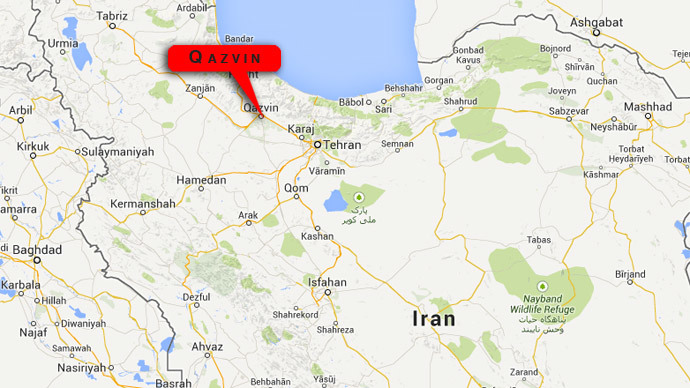 A fire has torn through Qazvin, north Iran, according to local news agencies. Authorities expect high numbers of casualties.
Unconfirmed local reports stated that as many as 50 could have been injured in the city, which is considered a commercial hub. While one emergency serviceman has suffered complications resulting from smoke inhalation, no deaths have yet been reported.
Initial reports regarding the disaster were of an explosion taking place in a chipboard and oil storage facility. However, these were later changed to state that there had been no explosion. The city's bureau of public relations and foreign affairs later stated that early unofficial information regarding the possibility of high numbers of deaths had been false.
The blaze engulfed the city in a cloud of smoke. Roads leading to the site of the fire within a 2km radius have been closed off and people evacuated, according to the semi-official Fars news agency.
It could still be two to three hours before the fire is subdued, according to the Iranian Students' News Agency (ISNA). Despite the efforts of firefighters, the situation is not yet under control. Local media has suggested that a nearby oil depot could be at risk.
Relief agencies such as the Red Cross as well as the military are on the scene, reported ISNA.
Qazvin has a population of some 1.1 million people, and was an ancient capital of Persia. The city is located 130 km northwest of Iran's capital, Tehran.