Germany to thwart internal NSA probe – reports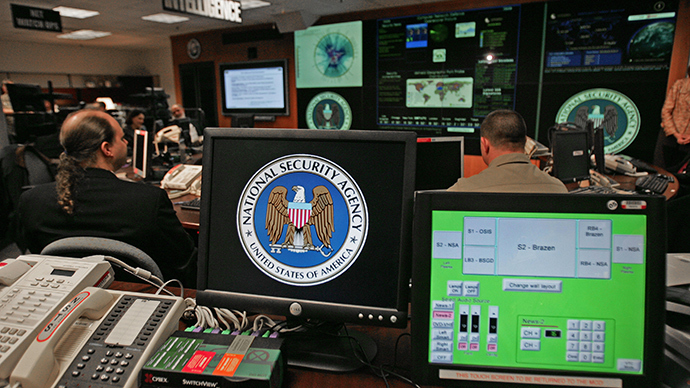 The German government plans to limit their level of cooperation with a recently formed parliamentary panel investigating mass surveillance by the US National Security Agency, Der Spiegel reports.
The 8-member panel of inquiry, comprising six lawmakers from the ruling coalition and two from the opposition, will only be given limited access to a so-called bilateral no-spy agreement currently being negotiated with Washington. Access to relevant documents will be limited as it is considered to be "an ongoing process" regarding "a core area of government responsibility" which is constitutionally protected, a senior government official told the German daily.
It also remains unknown whether the committee will be given access to documents regarding cooperation between Germany's Federal Intelligence Service and its US and British counterparts. According to the paper, such a step would require the consent of Germany's foreign partners.
The no-spy accord itself recently took a hit after German officials announced there would be no wide-ranging intelligence sharing agreement between Berlin and Washington in the run up to a meeting between German Chancellor Angela Merkel and Barack Obama on Friday.
During a news conference with Merkel on Friday, Obama said "there are still some gaps that need to be worked through" regarding the agreement.
Merkel described those gaps as "differences of opinion" over "issues, for example, of proportionality and the like."
"We do not have a blanket no-spy agreement with any country," Obama said. "What we do have are a series of partnerships and procedures and processes that are built up between the various intelligence agencies."
Obama, however, attempted to assuage German fears that private citizens are the target of dragnet surveillance.
"We have shared with the Germans the things that we are doing," Obama said. "I will repeat what I've said before, that ordinary Germans are not subject to continual surveillance, are not subject to a whole range of bulk data-gathering."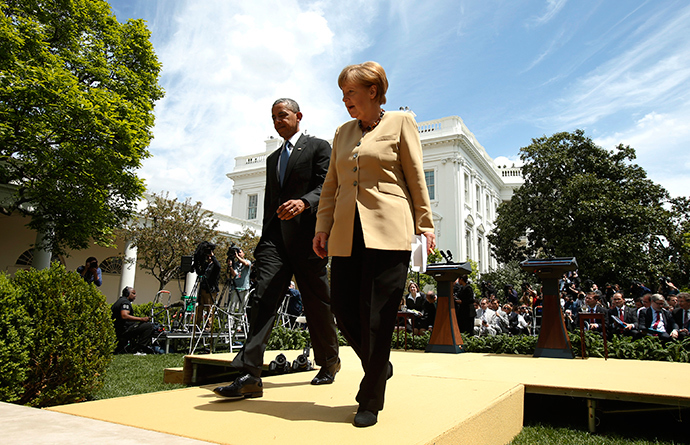 Following revelations that the NSA had been listening to Merkel's telephone conversations for over a decade, Obama promised he would discontinue monitoring her communications. He was unwilling, however, to give similar assurances to other top ranking German officials. The fate of an NSA listening station based in the American Embassy in Berlin also remains unknown.
Meanwhile, on Thursday the German government blocked former NSA whistleblower Edward Snowden from giving personal evidence in front of the parliamentary inquiry regarding the agency's surveillance.
In a letter to members of the panel obtained by Süddeutsche Zeitung, government officials said a personal invitation to the former NSA contractor would "run counter to the political interests of the Federal Republic," and "put a grave and permanent strain" on US-German relations.
German opposition members from the Left and Green party who are involved in the investigation believe that Snowden is a key witness and should testify in person. But the CDU believes a written questionnaire would suffice.
Green party head Simone Peter, accused the chancellor of kowtowing to the United States.
"Merkel is displaying cowardice towards our American ally," she said. "We owe the Americans nothing in this respect. The government must at least make a serious effort to safely bring Snowden to Germany and let him give evidence here. But Merkel doesn't want that."
Another recent report in Spiegel Online warned that members of the Committee of Inquiry could themselves face legal problems if they question Snowden, no matter where the location.
According to documents from a Washington-based law firm, the questioning of "the main culprit" would become a punishable offense if he were prompted to disclose secret information.
The parliamentarians could be charged with "theft of state property" or "conspiracy" if they were ever to step foot on US soil, regardless of their parliamentary immunity.
You can share this story on social media: