Egypt rocked by four bombings, violent clashes ahead of presidential election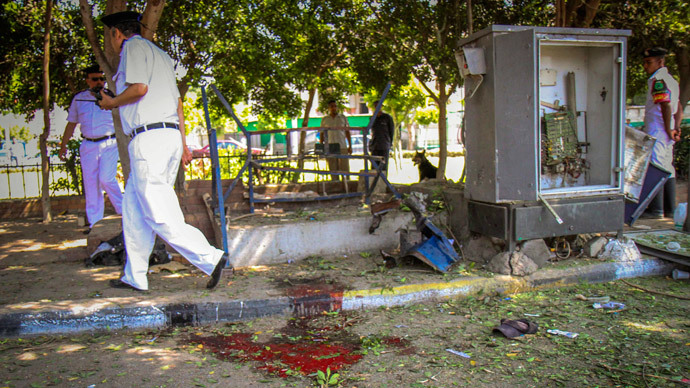 With less than four weeks to go until the Egyptian presidential election, the country is reeling from four bomb blasts and violent clashes in Alexandria on Friday, officials said.
In Cairo, two separate bombs exploded, killing at least two. The first blast happened at a traffic checkpoint in the Heliopolis district, killing a low-ranking police officer and injuring a security officer and three security conscripts, Ahram Online reported. The second bombing happened late on Friday, when a car exploded on Ramsis Street near a subway station in downtown Cairo.

"A car with no plates exploded, killing its owner. Explosive experts are combing the area to make sure there aren't any explosive devices," an Interior Ministry spokesman told state-run news agency MENA.

Before dawn, two suicide bombings occurred in the Sinai Peninsula. In El-Tur, a town on the main road between the capital and a tourist resort, a suicide bomber blew both himself and a soldier up at the Wady El Tor security checkpoint. The blast also injured three policemen and another soldier, Reuters reported.

The second suicide attack occurred further south on the same road, between el-Tor and Sharm El-Sheikh, according to the Interior Ministry and security sources. A bomber stepped out on a highway and blew himself up in front of an approaching bus, killing at least one passenger and wounding three others. The bus driver, Saad Sulieman, who was among those injured, told reporters from an el-Tor hospital that he had noticed the bomber sitting on the side of the road with an ice box before he got up and detonated his explosives, the Associated Press reported.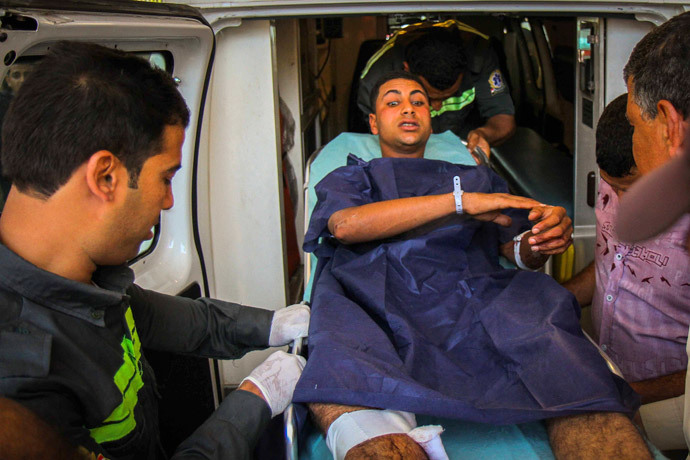 Meanwhile, in the port city of Alexandria, clashes broke out between supporters of ousted President Mohammed Morsi of the now-outlawed Muslim Brotherhood Party and residents, Reuters reported. Two people were shot and killed and five others were injured during the violence, the Interior Ministry said in a statement.

Clashes also occurred south of Cairo in Helwan, where three members of the security forces were injured. Police arrested 27 people in Alexandria, and 15 more were arrested in other protests around the country.

The attacks are in retaliation for the vicious crackdown on Morsi's supporters since his ouster in July 2013, militant groups have said, according to AP. The crackdown has killed hundreds of Morsi's Islamist supporters. However, the army has been waging a campaign against armed Islamist groups in northern Sinai, including Al-Qaeda-inspired group Ansar Beit al-Maqdis, since the 2011 Arab Spring uprising toppled the presidency of Hosni Mubarak, according to Reuters.

Campaigning for the presidential election begins on Saturday. The election will take place May 26-27. Abdel-Fattah el-Sissi, the now-retired army chief who led last summer's overthrow of Morsi, appears poised to win on a wave of nationalistic fervor, AP reported.

El-Sissi is running against longtime opposition politician Hamdeen Sabbahi, a leftist who believes his candidacy is an important stepping stone to democracy. "I believe democracy comes through practice," he told the Washington Post.
You can share this story on social media: