MERS spreading: Saudi Arabia registers 26 more cases after Egypt discovers first patient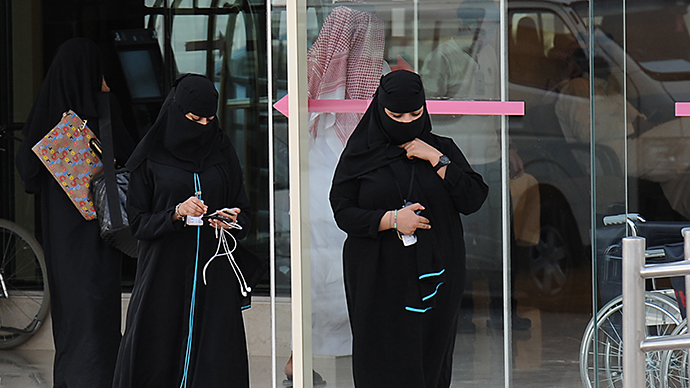 Saudi Arabia has confirmed 26 more cases of Middle East Respiratory Syndrome (MERS) a day after Egypt registered its first incidence of the deadly SARS-like coronavirus. The World Health Organization (WHO) has expressed concern about the growing numbers.
On Friday, Saudi Arabia announced that it had discovered 14 more cases, meaning the total number of infected patients then stood at 313. On Sunday the country confirmed a further 26 cases, bringing the number to 323.

On Sunday, eight more deaths were reported. One-hundred-and-two of all MERS cases in the country have so far been fatal. The death rate for the illness stands at approximately 40 percent, and since the beginning of April cases have spiked with a 65 percent jump – 143 cases have been announced this month alone.

On Saturday, a 27-year-old Egyptian man was discovered to have contracted the disease. He had recently returned from Saudi Arabia and is currently being treated at a Cairo hospital, and is reportedly in a stable condition.

Shortly after the case was reported, a WHO spokesman stated that it was "concerned" about the rising numbers of people suffering from the disease.

Last Tuesday, it was reported that Greece's first confirmed MERS patient was in critical condition, according to doctors. The same day, Saudi Health Minister Abdullah al-Rabiah was sacked shortly after visiting a hospital in Jeddah – the main gateway to the Islamic holy city of Mecca, in the country's west – which he was visiting in order to alleviate heightened public fear over the virus. Many Saudis have been expressing heightened concern on social media.
Three centers have now been set up by Saudi Arabia to deal with the outbreak of the disease.
"This step comes as part of an emergency plan aiming to contain the spread of the virus," acting Health Minister Adel Faqih, said on Saturday, according to Saudi Press Agency.
The centers are reportedly located in the Prince Mohammed bin Abdulaziz Hospital in Riyadh, King Abdullah Medical Complex in Jeddah, and Dammam Medical Complex in the Eastern Province,

MERS is a SARS-like disease which kills approximately one-third of people that become infected. There is currently no cure for it.

While the illness is compared to SARS, it is still in the process of being researched by experts. SARS exploded across Asia in 2003, infecting 8,273 people – nine percent of whom died. MERS is thought to be deadlier but more difficult to transmit. A February study suggested that camels are the major source of the disease, although previous studies said that it originated in bats.