​Alic Aida alert? US holiday ruined for French woman with tricky name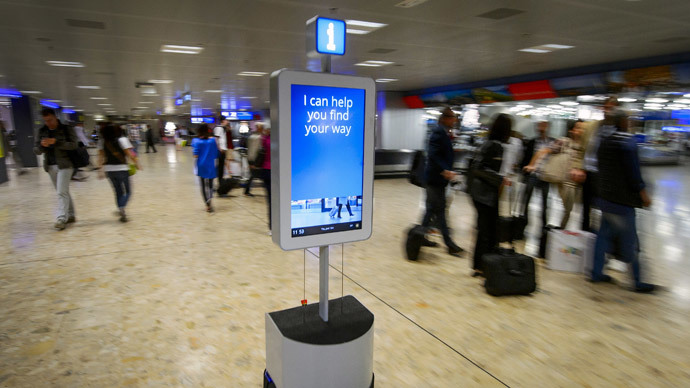 A French woman intending to vacation in New York with her husband and two children was reportedly banned from boarding her flight because of her name--which sounds, if pronounced incorrectly, just like the terrorist organization Al-Qaeda.
The holidaymakers, Aida Alic and her family, were on their way for a 10-day trip to the USA last Wednesday when their plans suddenly got ruined.
"Madam, you're blacklisted," Alic was told at the Swiss International Air Lines check-in desk at the Geneva airport. The company's official explained that they received a notice from American Immigration Service saying that the woman was banned from entering the territory of the United States, French daily Le Dauphiné Libéré reported.
"At first I thought it was a joke, but then I realized that our trip was fizzled out," said Alic, a resident of the Savoie region in south-eastern France. "To be on a blacklist like a terrorist, you become paranoid," the 33-year-old added.
Alic called the American Consulate in Lyon, but got no explanation over the ban, according to Europe 1.
She could only think of one reason – her name. In her French passport it is written with Alic being on the first line and Aida on the second, which altogether makes it sound almost like the terrorist organization founded by Osama Bin Laden.
"Alic Aida, Al Qaeda," she said, adding that in fact, her name – which is of Yugoslav origin – should be pronounced as "Alitch" rather than "Alik".
Anyway, the holiday plan was ruined and Alic – having her French manicure with the American flag painted on her nails – had nothing to do but postpone seeing the Statue of Liberty for an indefinite time.
As a result of the incident, the French family lost 2,700 euros that they paid for the tickets as such cases are not covered by insurance, noted RIA Novosti.
The United States has hundreds of thousands of Americans and foreigners on its terrorist watchlist system. Those secretly blacklisted have no realistic path to challenge their status. However, there is one known case when a Malaysian woman had been able to clear her name after nine years legal fighting with the US Department of Homeland Security.