Bali scrambles as 'terrorist' on Virgin flight revealed as drunk passenger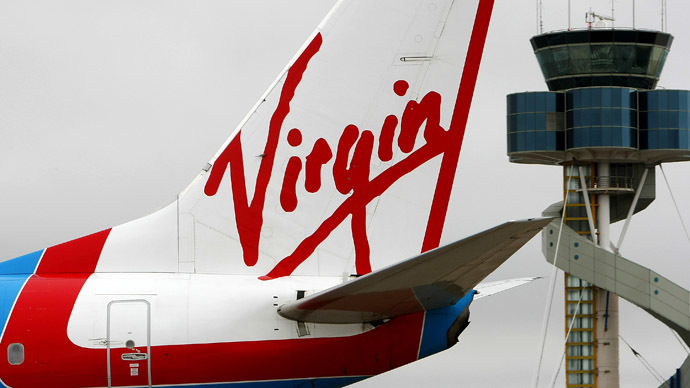 A distress call from a Virgin Australia flight sent Indonesian law enforcement scrambling to respond to a suspected hijack attempt.
But the crew managed to handcuff the drunk "terrorist," who tried to break into the cockpit and handed him over to Bali police.
One hour before Flight VA41 was due to reach its destination in Denpasar, Bali, the pilot signaled a hijack attempt after a drunk passenger tried to enter the cockpit of the Boeing 737-800 plane flying from Brisbane with 139 passengers on board.
The plane landed successfully at 06:43 UTC and was ordered to stop at the end of a runway. Then the local police came on board and arrested the troublemaker.
It turned out that the aggressive passenger had been handcuffed by the crew, Virgin's airport manager in Bali, Heru Sudjatmiko, told Metro TV. As the plane landed, he was already detained in the rear seats of the aircraft.
The man was identified as 28-year-old Australian Matt Christopher, the Indonesian newspaper Jakarta Globe reported.
Virgin Australia said that the incident was a "misunderstanding" and not an attempted hijacking. Nevertheless, for some time Denpasar airport was closed and flights were diverted to other airports.
The attempt to enter the cockpit was also confirmed by Major-General Fuad Basya, a spokesman for the Indonesian military, which initially launched a "counter-terrorist operation."
The incident sparked a nervous reaction from Australian media, as the country suffered its worst terrorist attack in Bali in 2002, when more than 200 tourists, mainly Australians, were killed by a bombing in the popular Indonesian island resort. It also occurred on Anzac Day, Australia's national holiday, when Australians and New Zealanders commemorate the deaths of ANZAC troops in Gallipoli, Turkey, in 1915.
@Walldopic.twitter.com/JGQ8dvXEsO

— Chris Corless (@ChrisCorless) April 25, 2014