Hunger is here: Farmers are on the verge of survival as climate change destroys crops, and scientists say it will only worsen
In India's largest state, it doesn't rain when they're planting and it rains when they're supposed to harvest. The result? Crop failure, again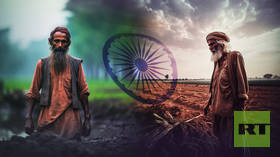 As he sips tea from his stainless-steel cup, Shailendra Shukla tells his wife that if he incurs another farming loss, he will lease out his land and move to the city for a job.
A resident of Tandpur village in India's most populous state of Uttar Pradesh, the 45-year-old Shukla is a traditional farmer who inherited his profession from his forebears. He owns about 13 acres of land, but has been facing losses over the past three years due to unseasonal weather conditions.
"Last year was the toughest as over 80% of my paddy was destroyed by an abundance of rain when the crop was ready to be harvested, and there was no need of water at that time," he says. "Again, the surplus rainfall destroyed my potatoes and it was not just me but every farmer in the region who faced losses."
The farmer says he lost almost $2,400 because of bad weather and had to take a loan for sowing corn last season. This situation is a far cry from Prime Minister Narendra Modi's 2017 promise to double farmers' incomes by 2022, and it does not look set to change unless farmers can find solutions to deal with climate change.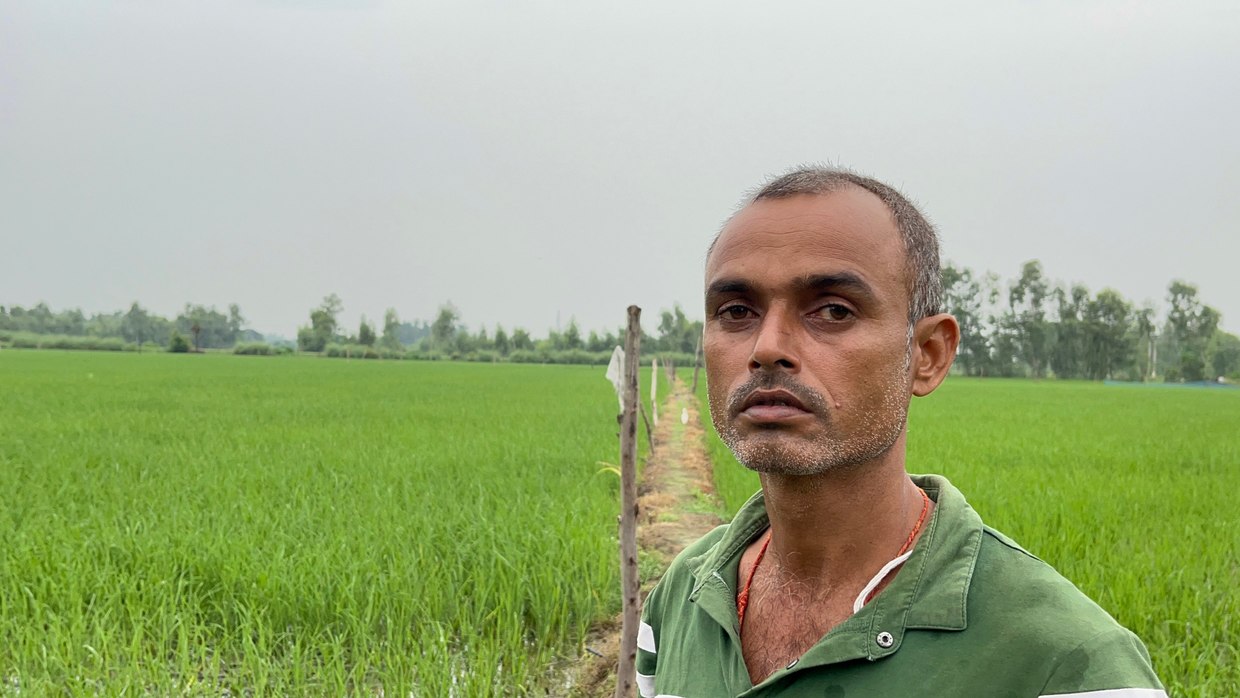 Awadhesh Shukla, who is no relation but lives in the same village, has a similar story. The small farmer with only 1.6 acres has not seen profit for the past two seasons.
"Rainfall happens when it is not required and there is no water when it is needed, neither in the canal nor through rainfall," he says. "Indra the rain god has not been kind to farmers the past three years and is waiting for a bali (sacrifice)."
The Indian Meteorological Department reported that Uttar Pradesh experienced unusually heavy rainfall in October. This was unseasonal, as October is normally when rice farmers prepare for the harvest. The untimely rains affected over 60 out of 75 districts in the state, which is India's second largest producer of rice.
According to the Climate Transparency Report 2022, India lost an estimated 5.4% of its GDP in 2021, valued at $159 billion, due to extreme heat. The heatwaves adversely impacted key sectors of the Indian economy, including manufacturing, agriculture, and construction. The report stated that from 2016-2021, extreme weather events like cyclones, sudden floods, and landslides damaged crops across 36 million hectares of land in India. This caused estimated losses of $3.75 billion to farmers in the country.
The Intergovernmental Panel on Climate Change (IPCC) 2022 report also states that rice, wheat, pulses and coarse cereals production in India could decline by around nine percent by 2050. If emissions remain high, corn production in the southern parts of the country could fall by up to 17 percent.
Yogesh Kumar, an agricultural meteorologist at Chaudhary Charan Singh Haryana Agricultural University, says that the impact of extreme weather on farmers that we are seeing today will increase in the future.
"Climate change is not only affecting agriculture but also food security," he says. "If crop yields are impacted, it will affect availability, access, and consumption. The changes in climate are currently most visible in terms of their impact on agriculture. In the coming times, we will see around four to nine percent impact by climate change on agriculture in India every year. We need to take effective steps towards this very soon."
Impractical crop insurance adds to woes
Shailendra Shukla says that he searched in vain to get insurance for his lost crop but could not find anything.
"The procedure for getting insurance benefits is very complex," he says. "The estimate for my lost crop was not completed within the stipulated period of time so I could not get that either. I was hopeful of getting some money which could have helped me financially but everything failed."
RT talked to over nine farmers in Tandpur village but none received any benefits under the government's crop insurance scheme.
Dr. Daya Srivastava, who is a principal scientist with the Indian Council of Agricultural Research (ICAR), says: "This is undoubtedly a very challenging time for Indian farmers as the weather has become extremely unpredictable in recent years. There is a glaring lack of rainfall when it is most needed during the key monsoon season. And conversely, there is excessive rainfall when it is not required, during non-monsoon periods. The weather patterns today have no continuity or consistency compared to earlier decades, due to which, the farmers have been suffering immense losses."
"The unpredictability of rainfall, combined with other climate change factors like higher temperatures, have made farming extremely precarious. Patterns that farmers relied upon for generations to plan their sowing, harvesting, water management, etc., have now become unreliable. This absence of weather predictability is inflicting a lot of hardship on the community and livelihood of farmers across India," Srivastava told this reporter in a telephone conversation.
The senior scientist further explained that "to adapt to these climatic changes, I believe Indian farmers will need to learn and implement multi-cropping patterns on their land. A more diversified multi-cropping system backed by irrigation and other resources may be a more sustainable approach today". He added:
"The biggest problem I see with Indian farmers currently is that they work in isolation, on an individual basis. If farmers instead start working in unified clusters and collectives, the losses can be managed in a better way through joint problem solving."
Becoming self-sustainable is key
"In addition, Indian farmers need to pick up techniques that can make their farming practices more self-sustainable. For instance, learning seed farming enables the preservation of seeds from one harvest to plant for the next season's crop. Similarly, on-farm preparation of organic manure and fertilizer through composting and other techniques can significantly reduce external input costs," Srivastava said.
"Adopting green manuring practices of ploughing crops like legumes into soil, along with efforts to improve soil fertility through usage of compost, vermicompost, etc., can nurture the overall soil health. This will help crops grown in such rejuvenated soil to better withstand uncertain rain patterns or higher temperatures. Building the intrinsic resilience of the soil is key to making agriculture climate-proof."
Another senior scientist at ICAR said, on condition of anonymity, that the government claims to be helping farmers a lot, but in reality the efforts are not reaching them.
"The ICAR releases an advisory for the farmers based on the IMD prediction every week but these advisories never reach the farmers," he said. "Also, our farmers do not know about the climate resilient varieties developed by the agriculture bodies but they know about expensive seeds which have reached very deep in the market. If the government really wants to help the farmers, then they should work on these two points."
"I know our prime minister (Narendra Modi) had pledged to double the income of farmers when he took over, but believe me, making a profit out of agriculture is now a distant dream," the scientist says. "All these promises we now see as 'promising the moon to a lover'."
You can share this story on social media: