Modi-linked Indian conglomerate responds to Western media allegations of fraud
Adani Group claims that a recent damning report in the Financial Times is a hit job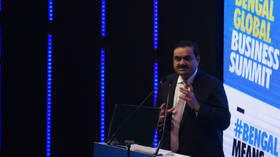 Indian ports-to-power conglomerate Adani Group has issued a strong rebuttal to claims outlined in a Financial Times article published in March and titled 'Indian Data Reveals Adani empire's reliance on offshore funding'.
The Ahmedabad-based diversified group, which has reported phenomenal growth since 2012, is in the global corporate crosshairs since US-based activist short-seller investment research firm Hindenburg Research initially published a damning report on January 25.
The report, which Hindenburg says was the result of a two-year investigation, accuses the conglomerate of a "brazen stock manipulation and accounting fraud scheme."
It claims that the founder and chairman of Adani Group, Gautam Adani, amassed a net worth of an estimated $120 billion, of which $100 billion was added in 2019-22 "largely through stock price appreciation in the group's seven key listed companies, which have spiked an average of 819% in that period."
His listed companies largely deal with renewable energy, ports, maritime infrastructure, thermal power, gas, cement, and fast moving consumer goods such as basmati rice and edible oil. The group also recently entered the media business and has acquired stakes in digital business news platform Quintillion Business Media and news media company NDTV.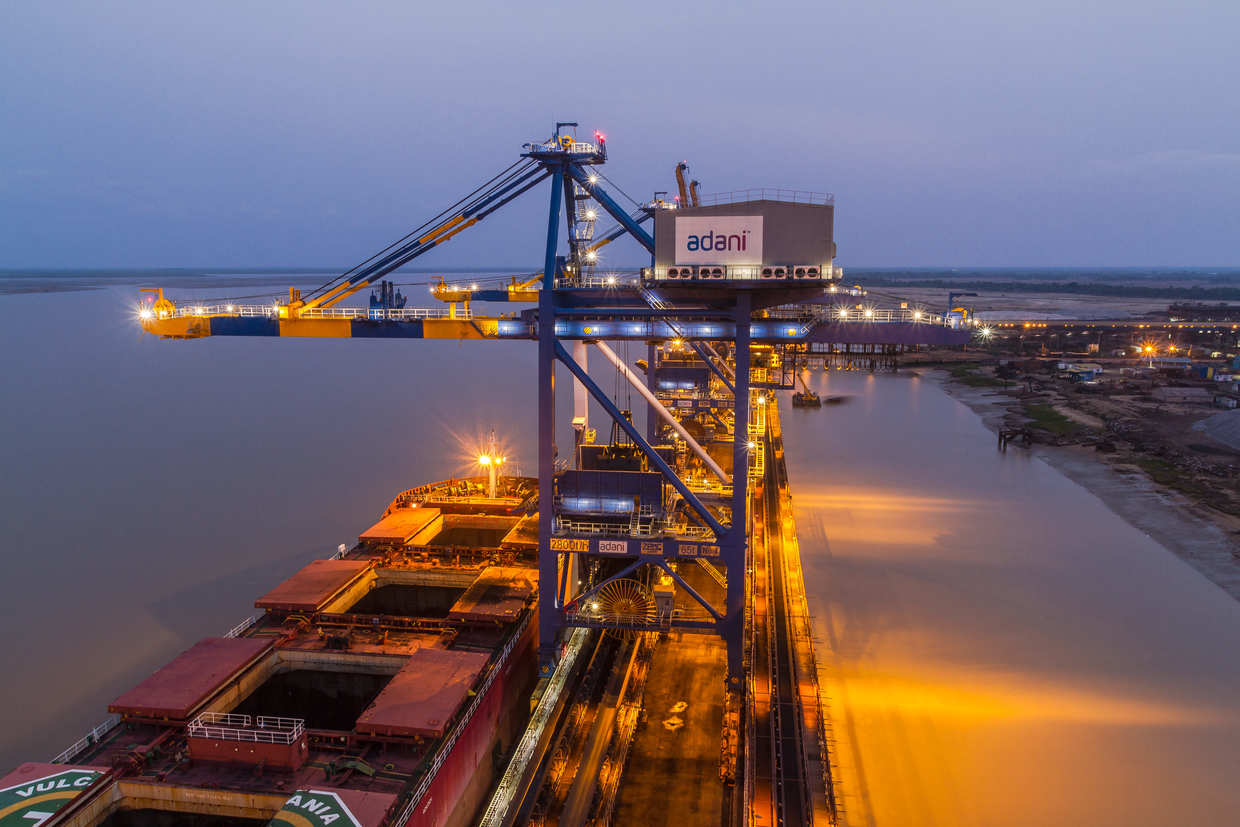 The conglomerate lost $118 billion within ten days of the publication of the Hindenburg report.
The allegations against Adani have put the spotlight on the Gujarati tycoon's close ties with Indian Prime Minister Narendra Modi, with the corporate news taking on political overtones and the Indian opposition Congress led by Rahul Gandhi launching criticisms against the ruling Bharatiya Janata Party, accusing Modi of crony capitalism.
Both Modi and Adani come from the western Indian state of Gujarat and their links have been well documented decades before the latter briefly became the world's second richest person last September.
Adani Group reacted sharply to the Financial Times' March publication.
"It's a mendacious, deliberate effort to attempt to paint the Adani family and the Adani Group in the worst possible light. In doing so, it reveals a willingness to be selective in using publicly available facts, lazy in its approach to understanding disclosures to which your reporters were directed, and makes insinuations that are false and damaging," a spokesperson said on behalf of Adani Group.
On March 2, the Supreme Court – India's apex court – set up a six-member panel headed by a retired top court judge. The panel has been tasked with assessing the existing regulatory norms and making recommendations to safeguard investors' interests following the Hindenburg revelations. Adani welcomed the move, tweeting that "truth will prevail."
The Indian conglomerate took exception to the Financial Times' use of phrases such as "hard-to-scrutinize money flows," "opaque overseas investments," and "funds of unclear provenance." The spokesperson also cited data publicly disclosed on January 18, 2021 and January 23, 2021 as showing that "Adani Group's promoters raised $2 billion through the sale of a 20% stake in Adani Green Energy Ltd (AGEL) to TotalEnergies of France (then Total Renewables SAS)," which the Financial Timeshad reported at that time, but "ignored completely in the piece published on March 22."
He added: "In October 2019, the promoters had raised $700 million through the sale of a 37.4% stake in Adani Total Gas Ltd. Again, the Financial Times chose to ignore this fact in its report, although it did publish the news at that time."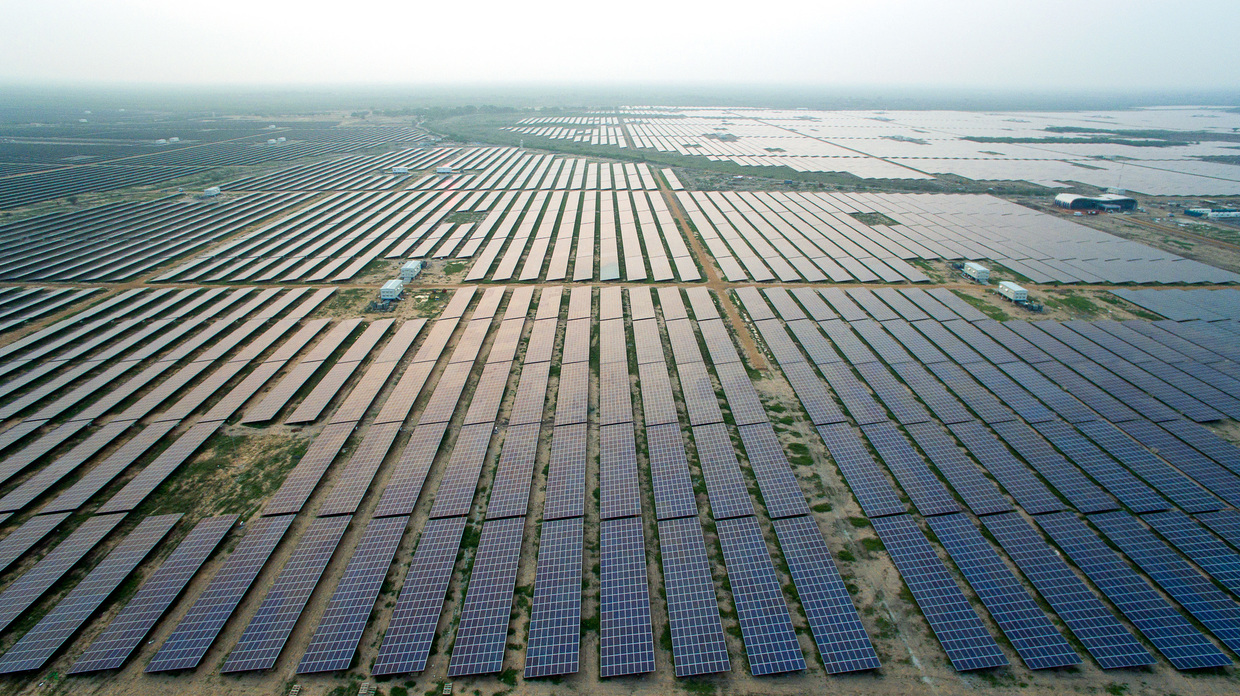 These funds, according to the statement, were reinvested by promoter entities to support the growth of new business and in portfolio companies such as Adani Enterprises Ltd, Adani Ports and Special Economic Zone Ltd, Adani Transmission Ltd, and Adani Power Ltd. The promoter entities have had substantial holdings in Adani companies, which have increased over time. Adani Group maintains that it is through the timely use of funds received through the sale of equity that these entities have been able to increase their investments.
"The Adani family deployed its returns from the secondary sale to make additional purchases of AGEL equity and to provide support to AGEL via a shareholder loan and other securities – all also in the public domain."
"Did the Financial Times intentionally mix up primary and secondary investments, and also ignored entirely a secondary transaction of $2 billion, which led to a gap in funding to support a preconceived thesis of supposed round-tripping?" the spokesperson said.
Adani Group accused the Financial Times of "contradicting itself in order to create innuendoes," pointing to a paragraph in the March article that says, "most offshore shell companies supplying FDI [foreign direct investment] to the conglomerate have been disclosed as part of Adani's "promoter group," meaning they are closely tied to Adani or his immediate family." Later, the article states: "Analysts said the money moving from obscure Mauritius entities was concerning because it was impossible to ascertain whether or not the funds had been "round-tripped."
"If the Financial Times agrees in the first paragraph above that the companies are part of the promoter group, then how can they be validly described as obscure entities?" the Adani spokesperson said.
He added, "we understand the competitive race to tear down Adani can be alluring. But we are fully compliant with securities laws and are not obscuring promoter ownership and financing. Through the creation of a misleading narrative, your story has created a reputational impact on Adani Group companies."
One expert who came to Adani Group's defense is Mark Mobius, a veteran fund manager and founder of Mobius Capital Partners. He suggested that the worries about Adani Group were exaggerated by Hindenburg Research, whose report was released on January 24 before Adani Enterprises follow-on public offer on February 8.
Speaking to the Indian magazine Business Today, Mobius said, "My feeling is that probably the whole thing about Adani was overblown by the Hindenburg Group. They have their reasons for if you're shorting stock, you want all the bad hints to come out. But I don't think the reports by Hindenburg were completely accurate and on target."
Meanwhile, the Financial Times refused Adani Group's demand to take down the article in a letter to the editor dated April 10. The daily's spokesperson said, "The article is accurate and carefully prepared. We stand by our report."
The panel will submit its report to the SC on May 2.
You can share this story on social media: