The 'Great Game' in Asia: A new struggle between China, the US and India is unfolding in Nepal
Will Nepal succumb to the US charm offensive and incur China's wrath, as India loses the plot?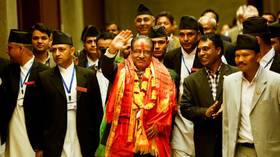 Washington is bending over backwards to lure the newly-formed Communist coalition government of Nepal, which came to power at the end of December, away from its two biggest neighbors — India and China. Both nations are locked in a "Great Game" over the tiny Himalayan nation, which has become collateral in this diplomatic game of football, where the US is trying to make inroads as a third power.
US officials' scramble
At the beginning of this year, Nepalese diplomats had a lot of work to do. US Undersecretary for State for Political Affairs Victoria Nuland visited Kathmandu on January 29-30, with Samantha Power, administrator of the US Agency for International Development (USAID), following a week later, from February 7 to 9.
US Deputy Assistant Secretary Bureau of South and Central Asian Affairs Afreen Akhter arrived in Kathmandu on February 13, in what was purportedly a "low-key affair".
Nepalese officials have indicated that the US National Security Council's Senior Director for South Asia, Rear Admiral Eileen Laubacher, is also expected to visit Kathmandu.
Most recently, Nepal's government barred a visit by CIA Director William J Burns because "the timing of the trip was not seen as so conducive". He was to fly in from Sri Lanka on February 15 for an 18-hour stay in Kathmandu, however the government stated that permission for the visit had to be withheld in light of the upcoming presidential election on March 9.
Each of the US officials has their work cut out as they try to ascertain the political mood in Kathmandu. Washington's actions will definitely have an impact on the confrontation between Beijing and New Delhi, which is unfolding in the Himalayas.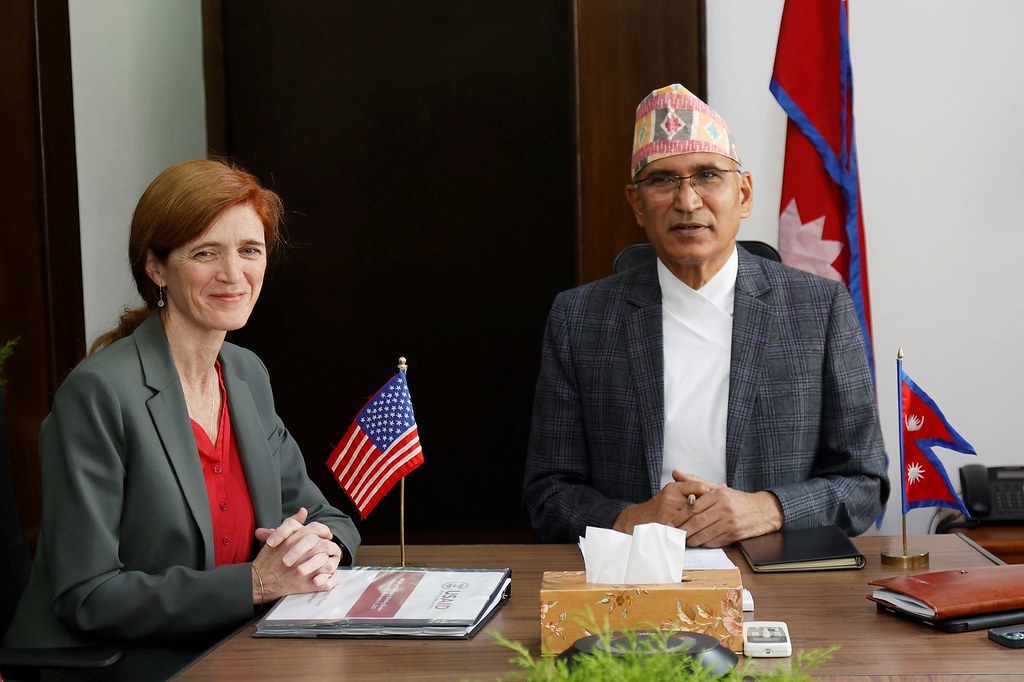 Nepal sails away from India
Nepal, one of 46 least developed countries (LDCs) in the world, has often leveraged its geo-strategic importance to calibrate its "equidistant" foreign policy as a buffer state sandwiched between the Asian superpowers. Kathmandu has enjoyed historic ties with New Delhi – as the only erstwhile Hindu kingdom in the world – based on the 1950 Treaty of Peace and Friendship.
However New Delhi's bilateral ties with Kathamdu have worsened over long-standing border disputes and accusations of "Big Brother bullying tactics."
Nepal is pivoting away from India. Bilateral ties experienced a new chill shortly after the country was devastated by a horrific earthquake in 2015, which claimed over 9,000 lives.
The standoff started after New Delhi imposed a "punishing" four-month economic blockade, which came into effect a few months after the earthquake. The restrictions followed protests against the country's new constitution by the Madhesis, who are ethnically and socially close to Indians across the border.
Their primary grievances were discrimination and lack of acceptance by the Nepalese state, which has always been a preserve of upper-caste Hindus. It was thought that the people of the hills looked down upon those from the Terai, or the southern plains of the country. The Madhesis, who comprise about 30% of Nepal's estimated 30 million people, cited certain citizenship measures that they felt would disproportionately affect them because of cross-border marriages with India.
India's Nepal policy has largely been seen through the Madhesi prism. But such a myopic neighborhood strategy has often led to escalating tensions between lowlanders and highlanders, who have migrated there in the past decades.
In a diplomatic tit-for-tat, Kathmandu ratcheted up tensions by publishing a new map that exacerbated the contentious border disputes in 2020. Kathmandu effectively claimed Kalapani, Limpiyadhura and Lipulekh, which is part of India's hill state of Uttarakhand, as part of its sovereign territory. New Delhi took umbrage, dubbing the map "artificial and unacceptable."
This aggravation proved to be even more painful for India in the context of triangular relations, where China has emerged as the elephant in the room.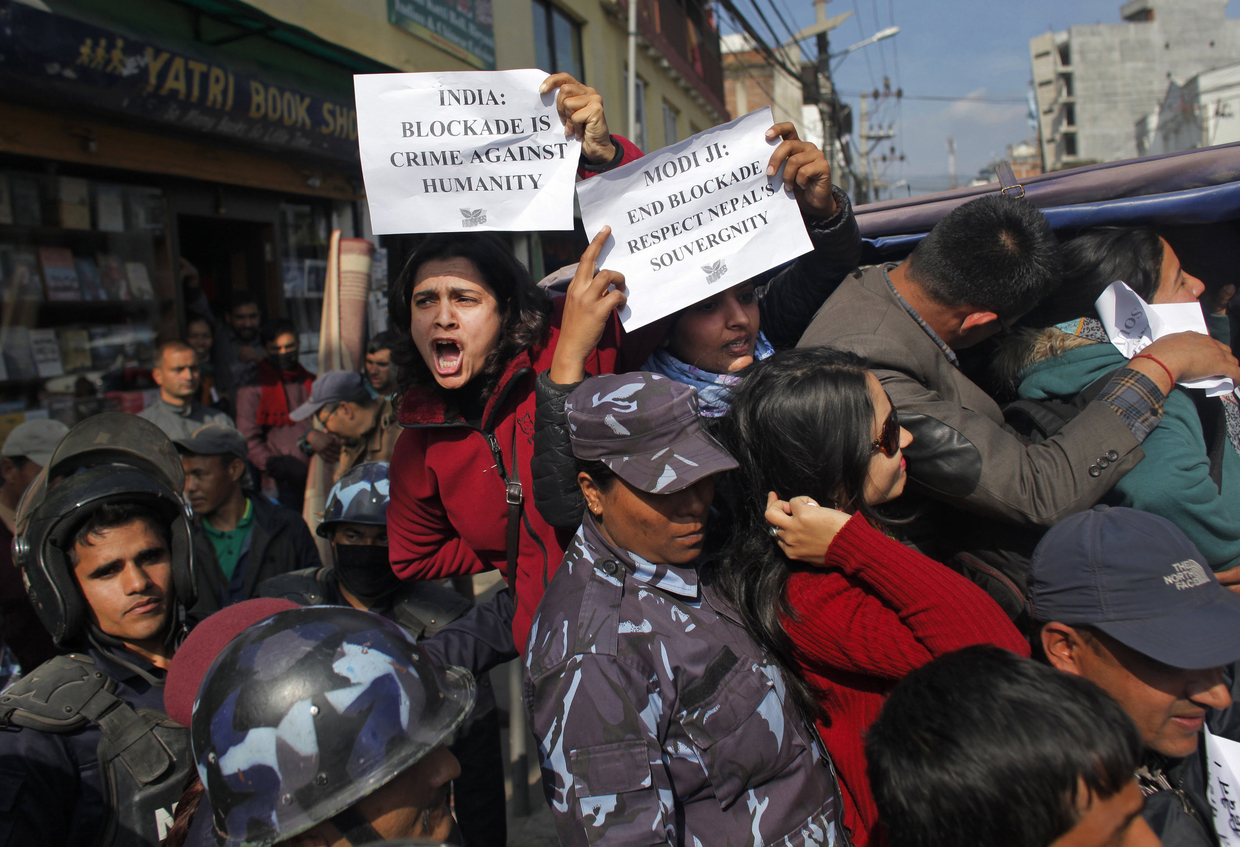 China 'checkmates' India
China, Nepal's northern neighbor, is cashing in on India's weakening grip over Kathmandu. Beijing has been raining cash on Nepal for massive infrastructure development in the mountainous nation, tackling both inaccessible terrain and an economy which is heavily dependent on remittances and tourism.
Beijing has been suggesting to Kathmandu that the Himalayas may not be a barrier for rail-based trade with the rest of Asia or Europe, or even maritime trade through the South China Sea. The landlocked country is now actively considering alternatives to India's sea ports such as Kolkata and Visakhapatnam, eyeing instead China's sea and dry ports such as Tianjin, Shenzhen, Lianyungang, and Zhanjiang Lanzhou, Lhasa, and Xigatse, respectively, which will be more accessible once road and rail links are established under Beijing's ambitious Belt and Road Initiative (BRI).
India needs to deepen trade facilitation for Nepal to keep the Bay of Bengal Initiative for Multi-Sectoral Technical and Economic Cooperation (BIMSTEC) relevant as a maritime sub-regional grouping.
But that policy move has hit a roadblock, because Beijing has always considered Nepal as the soft underbelly of southern Tibet and has been consistently looking to ramp up its trade engagement with Kathmandu.
Data shows that China in 1995 accounted for a negligible 0.7% of Kathmandu's trade and the remaining 99.03% was with India. Almost three decades on, the corresponding figure shows that Nepal's trade with India has fallen to around 64%.
China has become the new India for Nepal.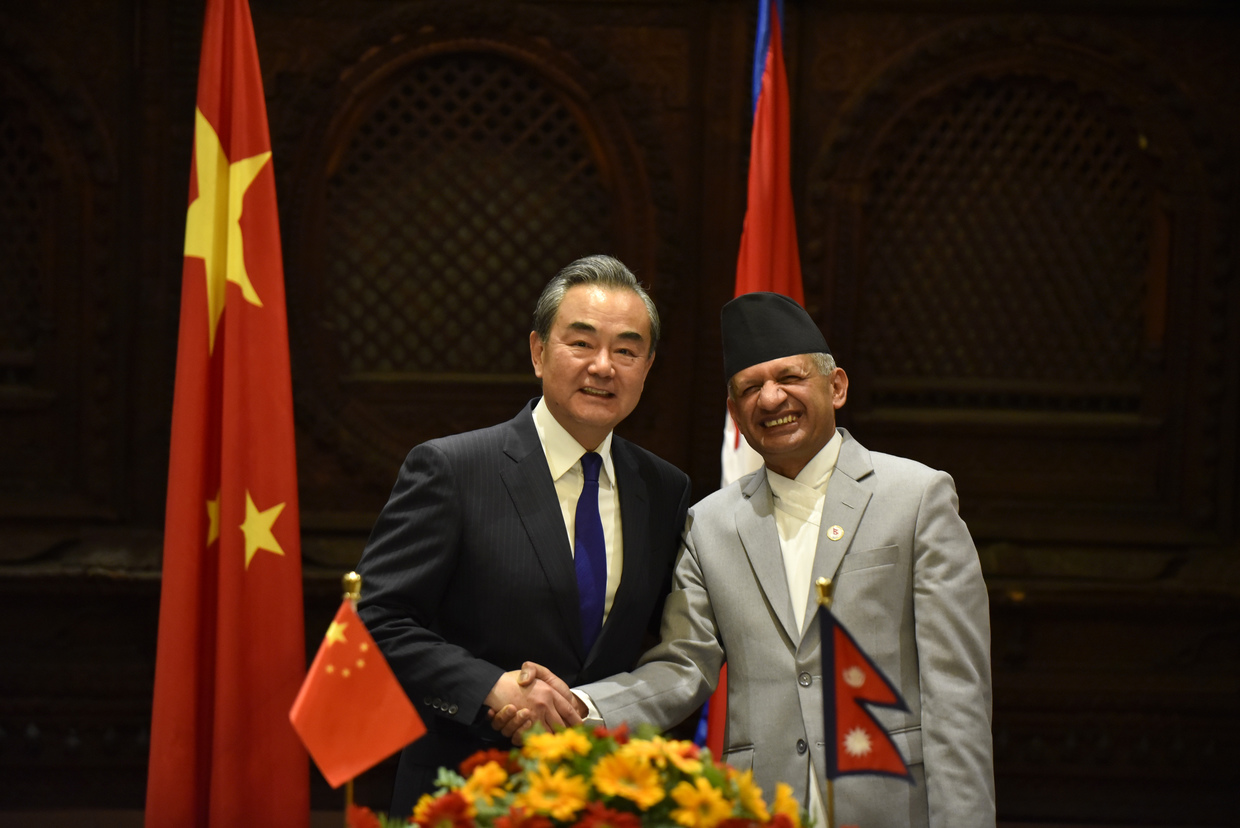 In 2019, China accounted for around 40% of new foreign direct investments (FDIs) in Nepal, against India's 30%.
Besides, from the mid-1990s, the Chinese Communist Party has been pledging $11.65 million per year to Nepal under an economic and technical cooperation program to implement infrastructure development projects.
But now Beijing is generously loosening its purse strings for massive infrastructure projects in the country, estimated to amount to $15 billion.
An impoverished Nepal has no option but to curry favor with China, even at the risk of becoming another Sri Lanka.
Nepal, a 'flawed' democracy
The nation is in the throes of a massive exodus of its youth bulge due to lack of economic opportunities. GDP is around $30 billion and has further dwindled since the Covid-19 pandemic, amid heightened political instability since the abolition of the monarchy in 2008.
On average, 3,000 young people leave the country daily either on work or student visas, and most are unlikely to return.
Remittances of over $9 billion and around 25% of GDP, and tourism at over $2 billion and an estimated 7% of GDP, are the major revenue sources, besides foreign aid, which tops $2 billion annually.
Nepal's tryst with a "flawed" democracy began in 1990. Following a popular uprising the country became a constitutional monarchy.
There have been 28 prime ministers since 1990 and several of them, including Girija Prasad Koirala, Surya Bahadur Thapa, Deuba and now Prachanda (real name Pushpa Kamal Dahal), have occupied the office multiple times in a game of musical chairs. None have completed the five-year term since 1990.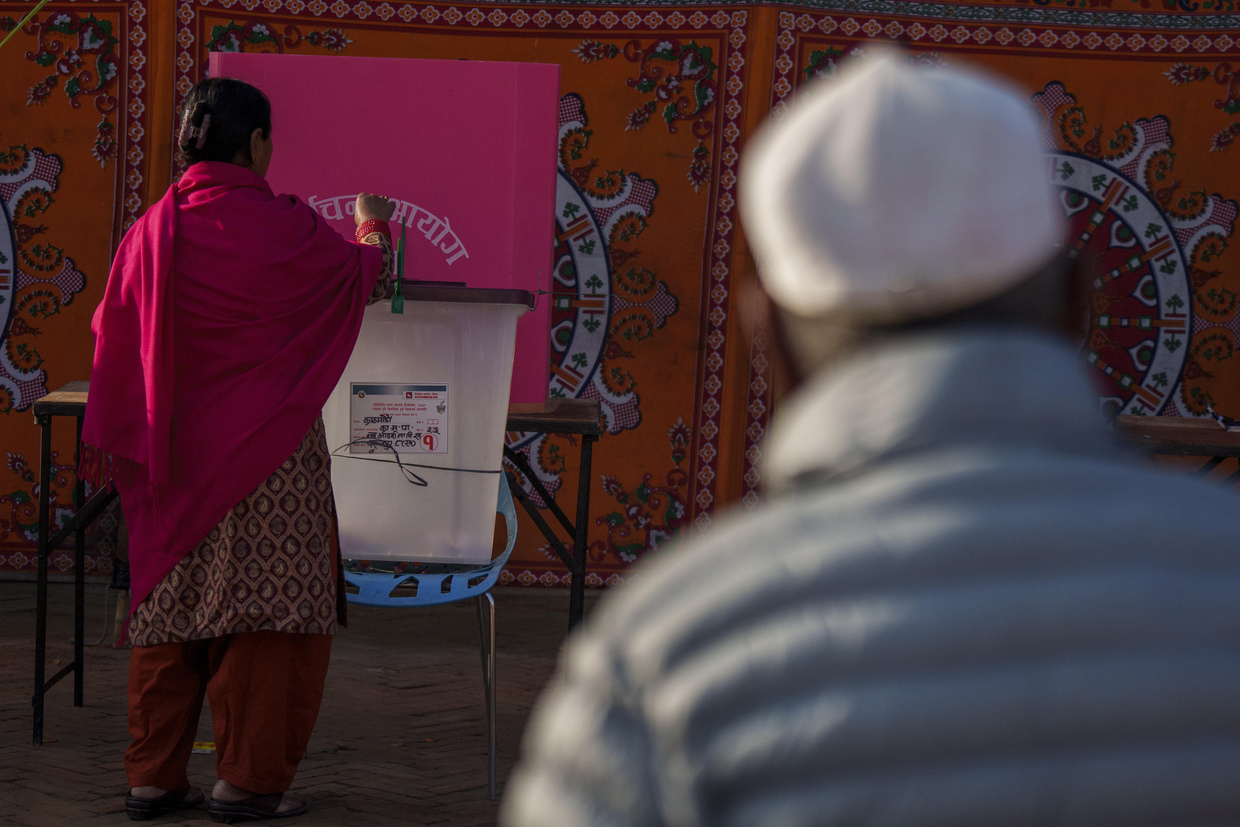 Significantly, New Delhi was caught out by Prachanda becoming PM for a third time, having backed his opponent Deuba to assume office for a record sixth time, after his Nepali Congress party emerged as the largest after federal elections last year.
Can New Delhi fix its oversight?
India is trying to address its Nepal oversight while China appears to be winning hands down in a new "Great Game."
Earlier this month, India's Foreign Secretary Vinay Mohan Kwatra and and Nepal's Prime Minister Pachandra discussed a raft of bilateral issues, including energy, trade and connectivity in Kathmandu.
Kwatra, who had served as Indian envoy to Nepal, is familiar with the country's fickle political landscape. He held wide-ranging talks with a cross-section of Nepal's politicians from various parties during his two-day visit that concluded on Tuesday.
The meetings were held close on the heels of high-level US delegation visits to Nepal.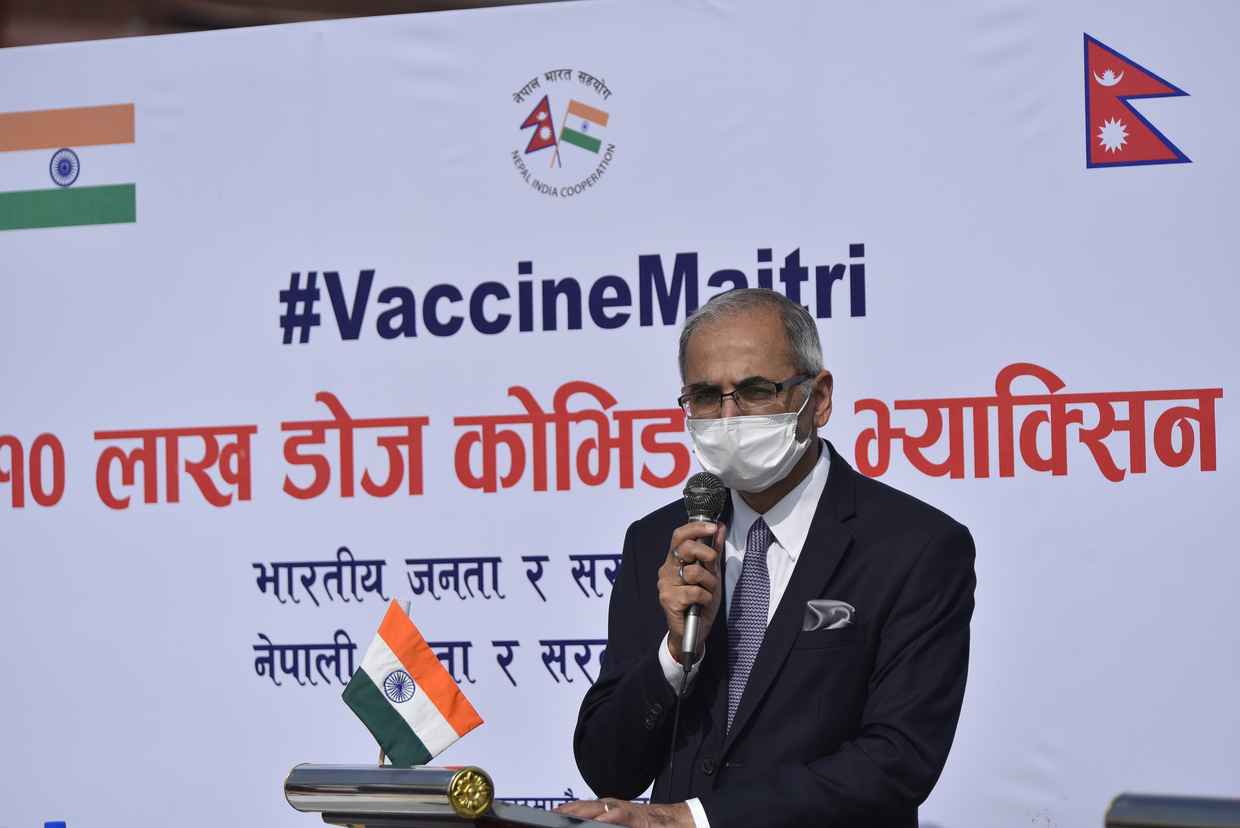 The US gaze
Nepal is also key to the US putting a spanner in the works of China's Belt and Road Initiative.
During her recent visit to Nepal, Victoria Nuland was entrusted with political and diplomatic engagement while Samantha Power emphasized economic cooperation and partnership in key areas, where Kathmandu is in dire need of assistance.
Afreen Akhter's trip laid out the contours of troubled regional issues, where India and China are at odds over Beijing's occupation of Tibet in 1959 and its bid to make Kathmandu dance to its tune.
The US wants to emerge as a force to reckon with, having looked at Nepal primarily through the prism of aid. However, Washington is shifting gears and trying to win over Kathmandu, which has been showing a more pronounced pro-Beijing tilt, and could further embrace China under Prachanda's dyed-in-the-wool Communist ideology.
Nuland announced that Washington would invest more than $1 billion in clean energy, electrification, and small businesses led by women and under-represented communities in Nepal over the next five years. Power, too, highlighted US largesse, such as a $58.5-million grant to strengthen "inclusive democracy and support civil society organizations" and extended an invitation from US President Joe Biden to participate in the Summit for Democracy in March.
The visits assume significance because they directly impact US-Nepal relations, including the Millennium Challenge Corporation (MCC), a $500-million grant for infrastructure development, which was endorsed by Kathmandu last year amid intense debate. Subsequent ratification by Nepal's parliament also upset China.
Initially, Prachanda, then a key Opposition figure, appeared to be in two minds over the MCC, but later backed the initiative.
US Assistant Secretary of State for South and Central Asian Affairs Donald Lu had turned up the heat on Kathmandu ahead of the ratification, even threatening to 'revisit' bilateral ties, if Nepal reneged on ratifying the MCC, which the Washington sees as its move to counter Beijing's Belt and Road Initiative.
The US is even more keen to woo Nepal after Kathmandu rejected the State Partnership Program (SPP), an exchange program between the US National Guard and foreign militaries.
Amid a changing world order, Kathmandu is a critical jigsaw piece in Washington's Indo-Pacific Strategy, which has raised China's hackles.
The high-level US visits to Nepal have become routine. However, China is apprehensive that a proactive Washington could be a part of a strategy to destabilize Asia's biggest economy.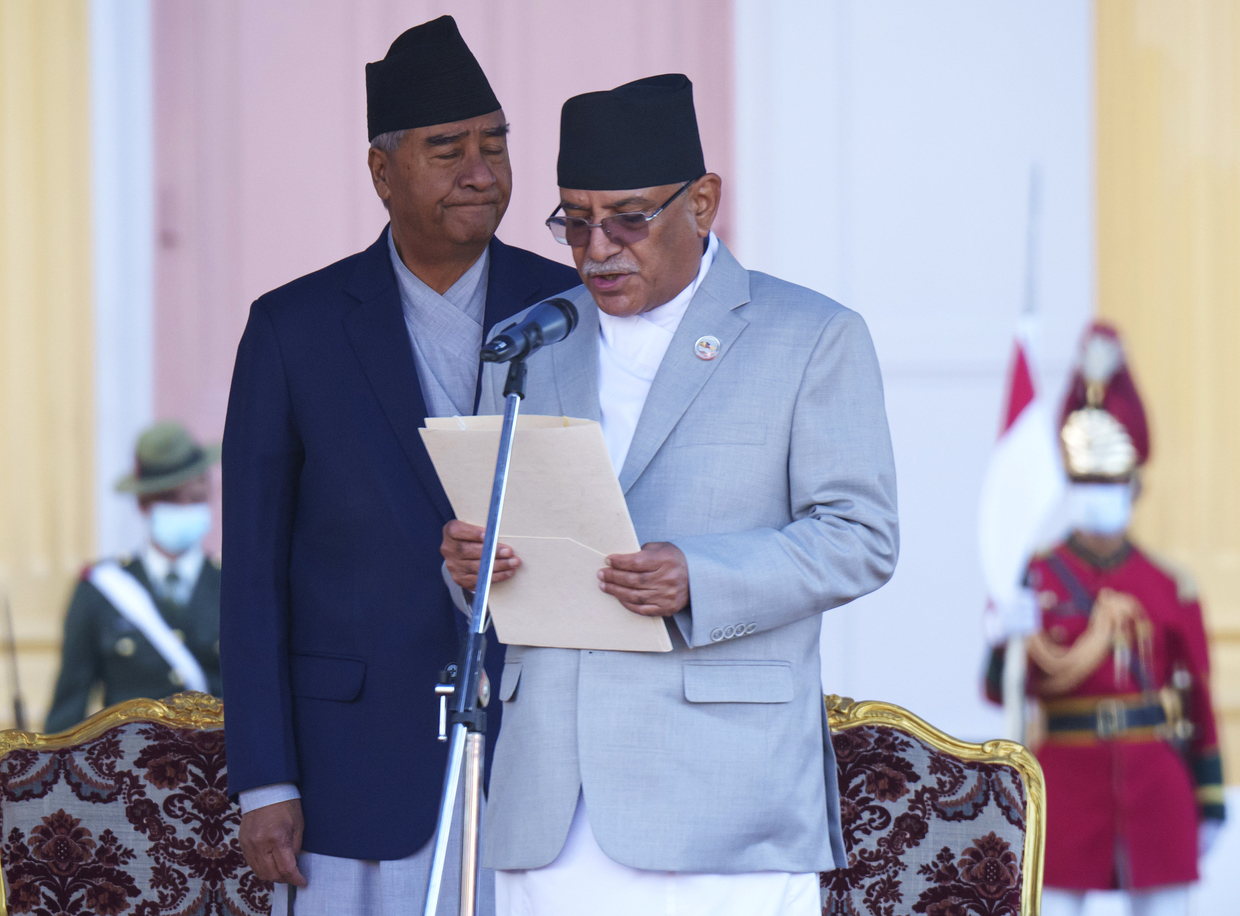 Interestingly, Deuba was the last Nepalese prime minister to visit the US, in 2002. However, despite Prachanda's anticipated trip to Washington, his first official foreign visit will be to India, expected after the election of Nepal's new president and vice-president on March 9 and 19, respectively.
Fresh turmoil in Nepal's politics
In a clear "breach of understanding," Prachanda ditched coalition partner the Communist Party of Nepal (CPN (UML)) over its choice of presidential candidate. In a meeting presided over by former prime minister KP Oli, the CPN (UML) decided to back party vice-chairman Subhas Nembang in the upcoming poll.
However, Nepal's eight political parties, including Prachanda's Communist Party of Nepal-Maoist Centre (CPN-MC), back Ram Chandra Poudel for the country's top job. Poudel, 78, is favourite to succeed incumbent Bidya Devi Bhandari as the next president because of the overwhelming support he is likely to receive from across the eight parties, the majority of which are backed by New Delhi and eschew Beijing.
However Prachanda's U-turn over the backing of the presidential candidate may lead to the CPN (UML) withdrawing support from the federal government and the ruling coalition after the election.
Prachanda, with a deft touch of opportunist politics that has been his hallmark throughout a chequered career, had agreed to restore the NC-led electoral alliance including the CPN (Maoist Center), CPN (Unified Socialist), Socialist Party of Nepal and other fringe parties. Such a coalition would be connected with New Delhi gaining a temporary edge in decision-making as Beijing plots its next move to play kingmaker, while the US haplessly watches from the sidelines.
What should Kathmandu do?
Can Nepal strike a balance between India and China? Or should it choose a bear hug with the US and incur China's wrath while maintaining cordial ties with India, which is still a lifeline for most of its trade and transit?
US Ambassador to Nepal, Dean R Thompson, laid out a possible roadmap for Kathmandu's foreign policy last month and rejected allegations of US interference in Nepal's internal affairs.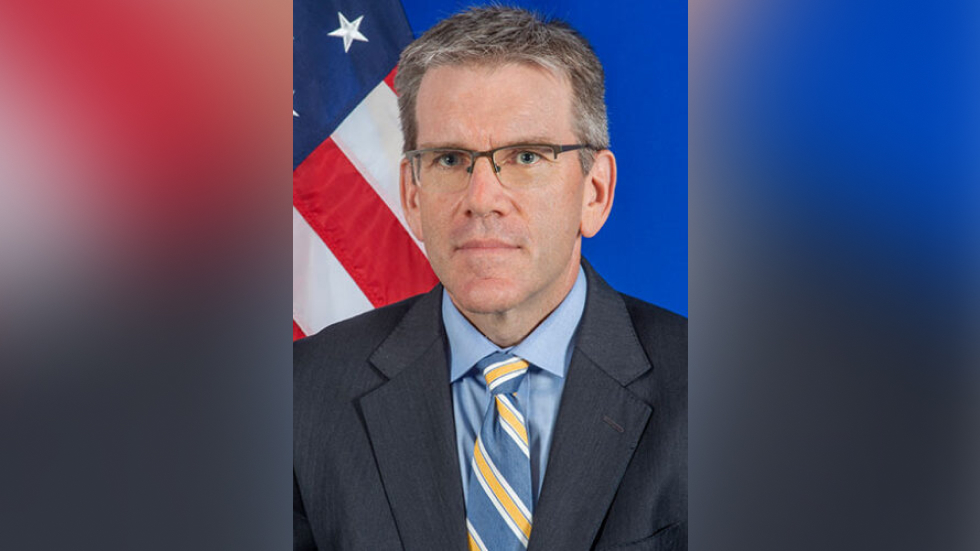 Thompson, who assumed tenure last October, said, "Nepal should be able to make its own (foreign policy) decisions," stressing that "the country's location has made it geopolitically important."
However, he rejected claims that the various political and financial projects are a preamble for the arrival of American troops in Nepal.
The envoy also claimed that Washington did not view Kathmandu through New Delhi's lens, to keep Beijing at bay.
But the diplomatic assertions must be borne out by how Prachanda has been trying to strike a diplomatic balancing act amid a dwindling state exchequer, political instability and popular disenchantment with "opportunist" politicians.
For the moment, it appears to be advantageous to India. But in the unfolding 'Great Game,' China is likely to have the last word as Washington tries to decode the rough and tumble of Nepali politics, where alliances have lost their relevance and cast doubt over a nation's integrity and test of character.
Thus, the current state of affairs has been created by rank opportunism by a motley crew of wily politicians with an insatiable hunger to cling to power.
You can share this story on social media: