Asian team-up: Japan and China launch yen-yuan trade
Published time: 1 Jun, 2012 09:06
Edited time: 1 Jun, 2012 13:06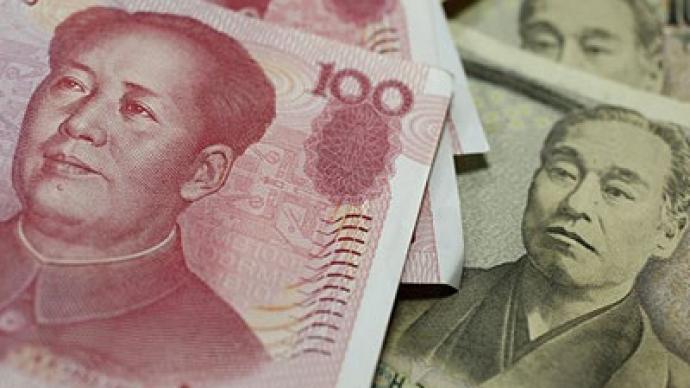 China and Japan have skipped the US dollar starting direct currency trading in a bid to reduce transaction cost and settlement risk and strengthen bilateral trade.
­Market players can now swap Japanese yen for Chinese yuan without having to use the US dollar as an intermediary currency. 
China is Japan's largest trading partner, but about 60 percent of their mutual trade is denominated in US dollars.
This move is a crucial step for the yuan in the international foreign exchange market. It makes the yen the first foreign currency that can directly exchange with the yuan after it skipped the US dollar as an intermediate. That policy has long incited trade tensions with the United States.

For Tokyo, the possible future correction of China's undervalued yuan may lead to the weakening of the value of the yen, increasing profits of Japanese exporters such as Toyota.
Direct trade between the world's second and third largest economies will be on the inter-bank foreign exchange markets in Tokyo and Shanghai, and is aimed at lowering the risk of the dollar's fall in the long run.
Beijing is seeking to boost the yuan's use internationally in line with its growing economic influence and in a bid to out-rival the mighty dollar.
"Yuan-yen direct trading is just a small step towards making the yuan a reserve currency, but what's foremost is whether China can carry out future reforms," Zhang Zhiwei, Chief China Economist of Nomura Securities, told AFP.