Yandex gives more choice to shoppers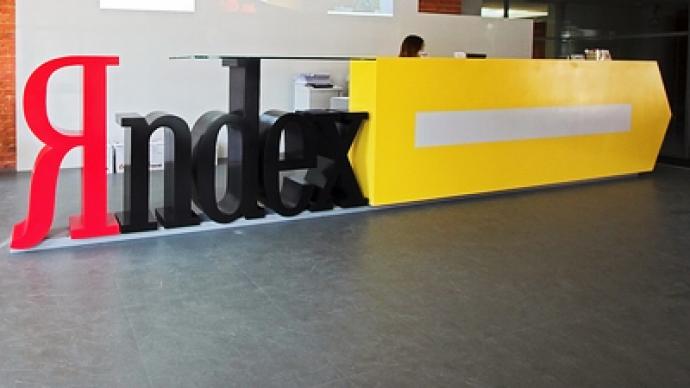 A new Yandex application for smart phones users provides easy access to market prices on goods in stores equipped with bar codes.
The application is accessible through Android smart phones and gives a list of competitive prices on products through scanning a unified barcode in the shop.  Yandex has already introduced the Yandex.Market service which allows comparisons of product prices given in internet shops and general shops according to Ochir Mandzhikov fromYandex"There are 12 million items already covered by the Yandex.Market service and we are planning to develop the quality and quantity. By the 2011 the new Yandex service will be available to the rest of smart phone operational systems. By now Android smart phone users can upload Yandex application that allows them to compare prices and read customer reviews on the product just by scanning the product bar code."Sometimes prices on the internet are more attractive and reasonable then general shops can offer due to low operational expenditures and well organised cooperation with other suppliers. The yandex innovative service can spur more customers to online shopping believes Ivan Melnik Director of Regional Development IT-Business owns bolero.ru and 003.ru online shops."People will have a choice to buy at low prices, with good bargains, after visual investigation of the product. US and Europe customers have already been using this type of service for several years" The Russian law on advertisement has strict rules on using price comparisons of products of different producers. However, the new service does not contradict the law explained Dmitriy Lesnyak Lawyer of the Society for Consumer Protection"The law prohibits any price comparisons of one product of different producers by any of those producers, but in this case the comparison is done by the customers and they have all rights for that." The number of online shoppers is increasing along with growing interest in new smart phones says Sergey Savin analyst at J'son & Partners "The new service requires at least one irreplaceable device which is the smart phone. The number of smart phone users is growing; nowadays more than 10% of all phones are smart phones."But the new service will not have a significant impact on traditional retail sales due to shopping customs and lack of full range of online services says Sergey Agibalov Operational manager at Sportmaster."The fact is that the customer will not purchase such items and products that first need to be tried on or tasted on them, though until all online shopping chains of service are complete: from choice to immediate purchase, and on time delivery, is arranged, the customer will keep shopping as usually" The Yandex service is still under development for better quality and range of product items covered by Yandex.Market. The service is accessible for Moscow and Saint-Petersburg shoppers.
You can share this story on social media: