Look behind P/E on Russian stock valuations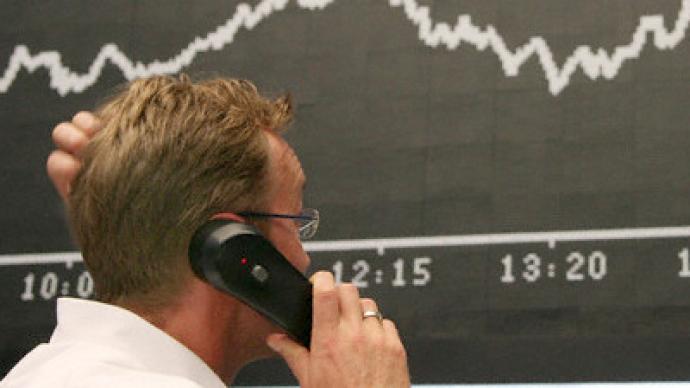 The average return on a Russian stock over the last year has been $5.60 - the highest level in the last seven years and 30% above analyst forecasts. But the MICEX has the lowest value of 59 world stock indices on price earnings multiples.
Russia has the cheapest stocks among major developing countries. Taking the market as a whole it trades at anything up to a 60% discount compared to some other emerging or developed markets. However, investors rarely pass up a bargain for long, so what's holding them back? Steven Dashevsky, Managing Partner at Dashevsky Partners says it is more than a story of P/E multiples. "Investors are not stupid, and this is the reason why the Russian market has not gone up 30, 40, 50% this year.And the reason for this is that people understand that behind one number, one relatively low P/E, there is a much more complicated picture."That complication is the lack of diversity. The oil and gas industry accounts for more than half of the market, and it's here that valuations are at their lowest. There are a number of reasons why oil and gas stocks are cheap. First is the heavy tax burden imposed on the industry by the government, but there's also a lack of clear growth prospects and in some cases poor corporate governance. So if the oil and gas industry is stripped out the picture changes dramatically, and Steven Dashevsky notes that outside energy most Russian stocks are fairly priced if not expensive."If you look at the rest of the market, a lot of stocks are very fairly valued – in fact some of them are actually expensive.A lot of the consumer stocks trade at very high multiples, a lot of the electric utilities trade at very high multiples, Russian steelmakers trade more or less in line with their peers."So where does that leave the potential investor? Not surprisingly, analysts suggest that research and good judgement is required. Russian companies have just enjoyed a record reporting season. And that growth promises to continue next year, with Andrey Kuznetsov, Strategist at Troika Dialog saying domestic growth is likely to be a key driver in some sectors."We think that different sectors of the Russian market will show substantially different returns over the next year.So we prefer sectors with exposure to domestic growth – like banking, like telecoms, like consumer – while mining sectors and oil will make much weaker returns than the rest of the market." The weakness of the Russian market, which is its exposure to natural resources, can also be seen as a strength. In an environment where inflation expectations are rising and the US central bank is printing more money, demand for resources is predicted to remain strong and prices high as more dollars chase the same amount of oil, gas or metal.
You can share this story on social media: