Consolidation to unfold across Russian retail sector
Published time: 14 Apr, 2011 10:00
Edited time: 14 Apr, 2011 14:54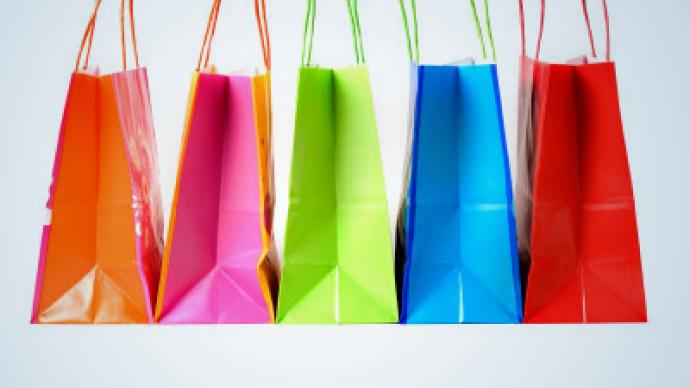 X5 retail group believes that Russia's retail market will undergo a consolidation over the next five to seven years, and is positioning itself to remain a key player in a marketplace dominated by a small number of larger players.
Speaking with journalists in Ekaterinburg X5 Retail Group's director for corporate relations, Mikhail Susov, bigger players can expect to dominate the retail landscape over the next 5-7 years.
"The main consolidation will take place over the next five to seven years. This process is inevitable. There will still be many players but four to six players will account for the very big part of civilized retail, likely more than half. Modern retail will be 80%-90% and the big players will have 80-90% from this,"

Susov said that market consolidation would likely leave format retailers in place along with major chains, farmers markets and highly specialized retail outlets.
"These formats will cope while those stores now trying to sell processed groceries and juices will leave the market."
Susov added that chain stores currently account for less than 30% of the Russian market, with X5 having about a 4% stake.  X5 has will accelerate the integration the Kopeika chain it purchased last year completing it this year. 45 out of the 652 Kopeika stores X5 bought have been reopened under the Pyaterochka brand. According to X5 the reopened stores are showing a 20% increase in like for like sales while like for like sales in the remaining Kopeika stores decreased by 5% in 1Q 2011.
X5 Retail Group Chief Executive Officer, Andrei Gusev, said the integration results had prompted speeding up the process.
"I am pleased to announce that following a thorough analysis, X5 made the decision to execute Kopeyka integration plan by the end of 2011. The rebranding of an initial 45 Kopeyka stores in the first quarter delivered instant improvements in LFL sales performance, giving us confidence in the value of accelerating the integration timetable".

Bank of Moscow analyst Vitaly Kupeev believes other major players in the retail sector are likely to have similar views, but sees organic growth rather than mergers as driving the process.
"All retailers from the list of Top 5-7 possess, equal opportunities for industry consolidation. Besides, the most likely way consolidation to happen is through rapid organic growth, rather than through M&A transactions. X5's strategic course, focused on rapid organic development, supports this view."
He sees the consolidation having the biggest impact on smaller players in an exceptionally fragmented industry.
"Economies of scale of operations and logistics play a significant role in the business, and consolidation of the retail market will, primarily, pose a negative impact on small business retail stores, while middle size regional networks with over 50 stores are likely to remain on the market."