WTO cuts outlook for global trade in 2012 and 2013
Published time: 21 Sep, 2012 13:29
Edited time: 21 Sep, 2012 17:57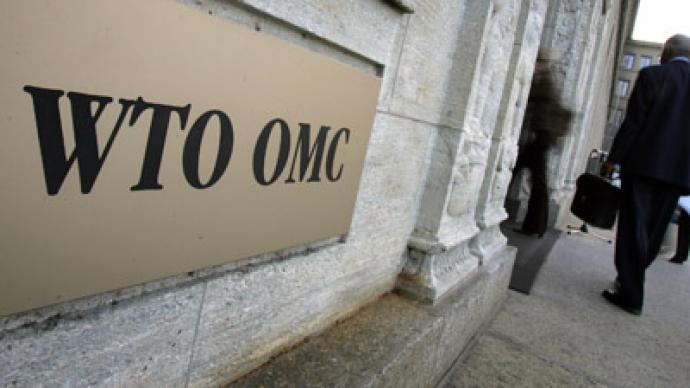 The World Trade Organization has warned of a worsening outlook for global trade in 2012 and 2013. It says the slowdown in such key economies as the Eurozone, USA and China are the main decelerators.
The WTO lowered its 2012 forecast to 2.5% growth from 3.7%, while the outlook for 2013 was cut to 4.5 % from the previous 5.6 %.
The reason is a gloomier picture of the world economy. Thursday's report from the Markit research company said the Eurozone economy had its strongest contraction in September since June 2009. Figures for output and jobs in the US, the world's largest economy, have also disappointed. The unemployment rates in the US – which have remained above 8% since February 2009 – have become a "grave concern" for the economy, according to Fed Chair Ben Bernanke. Meanwhile economic indicators point to slower growth in the world's largest exporter, China. September reading of the country's Purchasing Manager Index (PMI) – an indicator of business activity – also pointed to continued contraction.
WTO Director-General Pascal Lamy call for a new commitment to revitalizing trade. He said "the last thing the world economy needs right now is the threat of rising protectionism."
Global talks to lower trade barriers, known as the Doha Round, began in 2001 but have not reached agreement.