WTO accession talks grind on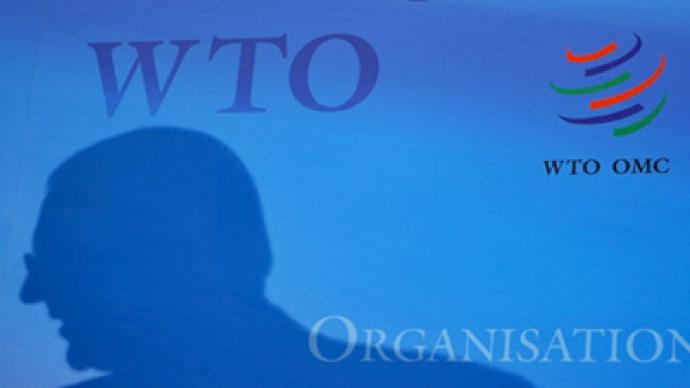 Moscow and Washington are to step into a new round of negotiations on Russia joining the World Trade Organization.
Russia's bid to join the WTO has been ongoing for almost 2 decades and it remains the only major economy still outside the organization. At the latest WTO committee session held in Geneva the working group went through 5 major issues of the general report which were the pricing policy, export tax and three chapters on customs policy.  Deputy Prime Minister Sergey Ivanov says a deal could be completed later this year."All the controversial issues like intellectual property rights, auto making, pharmaceuticals, have been negotiated and agreed with United States and EU and, in fact, with more than 200 countries which are the members of WTO. I hope that this summer or at the latest early fall the assembly will be ready to accept Russia. Of course, there are different opinions in the American congress trying to connect trade issues with other issues like democracy, the legal system in Russia but it has nothing to do with WTO.   Each side protects and persuades its own interest, Russia does same policy. As a consequence, the agreement allows moderate step by step process of joining the WTO. That means that assuming we have just joined the WTO and according to the framework agreement during 4 initial years of membership we are not obliged to cut down import taxes that is applicable starting from the fifth year only."The next round talks is appointed on May 2011.Maksim Medvedkov head of Russian WTO delegation says it may not be the last one"The next session will be held at the end of May. However, due to high complexity of material and essential preparation procedures it may take us longer to work out 7 chapters of the final report, meaning that this session may not be the last"  After each session additional topics have been addressed to the Russian side. In Geneva several countries raised questions about export of scrap metal from Russia and a new procedure for obtaining an alcohol license.
You can share this story on social media: