Market Buzz: Trading volumes low ahead of presidential election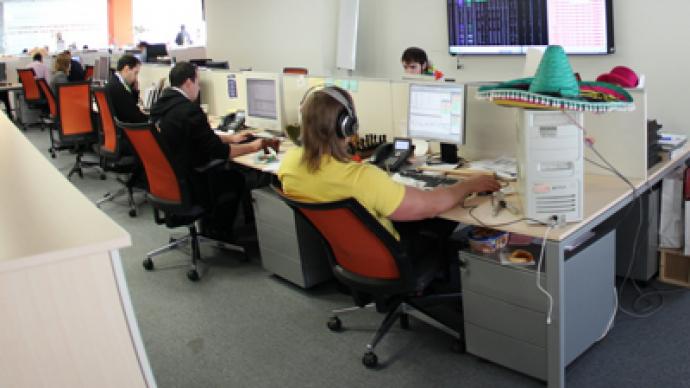 Russian stocks are likely to trade in the black on positive news from the EU, but markets are due to remain quiet ahead of the presidential election on Sunday.
"A positive background in Europe and Asia inspire hope of an uptrend on the Russian market," said Kirill Markin from Investcafe. "But everything is not that simple. The Friday factor coupled with the upcoming president election on March 4 could prompt foreign investors to close their positions by the end of the day."Russian shares traded lower on Thursday after Federal Reserve chief Ben Bernanke made clear a third round of quantitative easing won't occur. The MICEX shed 0.12% and the RTS lost 0.66% as investors partly managed to pare losses at the end of the day.European shares traded higher on Thursday supported by eurozone banks which benefited from a cash injection from the European Central Bank The Stoxx Europe 600 closed 1% higher, while German DAX 40 1.25% and French CAC 40 rose 1.37%. The gains of eurozone banks also helped France and Spain's borrowing costs to fall at auctions on Thursday.US stocks closed higher Thursday amid positive data on jobs market and lower than expected ISM index for February. The Dow Jones added 0.2% and the S&P 500 added 0.62%. The gains were supported by rising oil futures prices which briefly hit $110 per barrel after reports of a blast destroying oil pipelines in Saudi Arabia. The Saudi authorities later denied the report.Asian shares rose Friday with Hong Kong's Hang Seng jumped 1.1% and China's Shanghai Composite rose 0.3%. Japan's Nikkei Stock Average climbed 0.5% as Japanese exporters benefited once again from a relatively weak yen. South Korea's Kospi rose 0.5% after a holiday Thursday.
You can share this story on social media: