Gap between rich and poor the biggest threat to global economy – World Economic Forum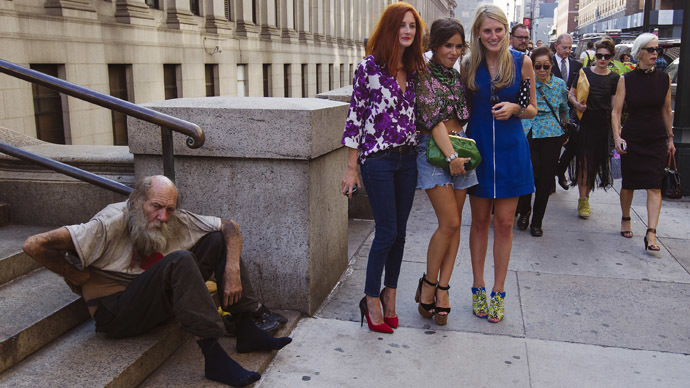 Growing income inequality is the biggest risk the world may face within the next 10 years. It has already squeezed the middle class in both developed and emerging economies, the World Economic Forum (WEF) warns.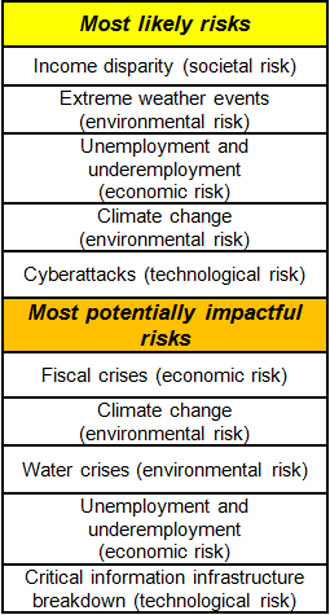 The report, compiled with the help of over 700 global experts, warns against the chronic gap between the incomes of the richest and poorest people. It'll become the risk that is "most likely to cause serious damage globally in the coming decade," the report said.
Extreme weather events such as floods and drought is the second biggest threat to the global economy according to WEF. "This is hardly surprising, given the devastating impacts of having too little water, or too much. While water's immediate impacts are often local, water security is now recognized as a systemic global risk", says the report.
Unemployment is another high risk the globe may face, especially among the young, which the report calls the "lost generation". The competition to find opportunities will increase on a par with rising education costs.
"As a result of the financial crisis and globalization, the younger generation in the mature markets struggle with ever fewer job opportunities and the need to support an ageing population," said David Cole, the Group Chief Risk Officer of Swiss Re, in the report. "While in the emerging markets there are more jobs to be had, the workforce does not yet possess the broad based skill-sets necessary to satisfy demand."
In a number of countries, particularly in Europe, youth unemployment has risen to extremes. Greece and Spain have nearly 60 percent of their under-25s out of work.
A separate report by Credit Swiss classified Russia in October 2013 as a nation with the highest level of wealth inequality in the world.
All the world billionaires hold about 1 to 2 percent of total household wealth; while in Russia 110 billionaires own 35 percent of national household wealth.
You can share this story on social media: