World Bank: The oily black hole could swallow Russian economy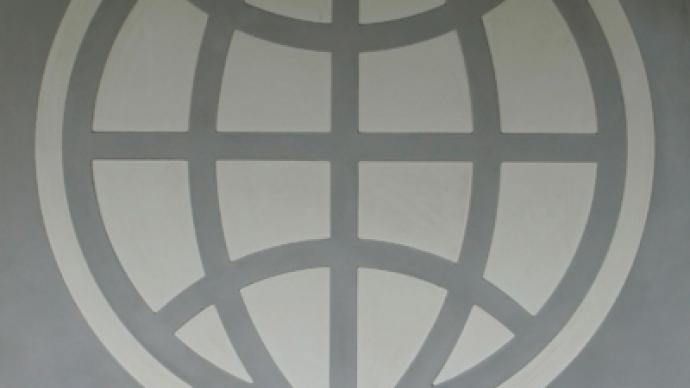 Russia's economic growth is set to decline to a 15-year low in 2012. That's the sobering forecast from the World Bank, who also warn the overdependence on oil could bite even more.
After outperforming other regions during the first 3 quarters of 2012 Russia's economy is now slowing down. It is expected to grow 3.5% this year, down from 4.3% in 2011, the World Bank forecasts.
"A challenging external environment and worsening sentiment among businesses and consumers translate into weak growth prospects. Excluding the crisis years of 1998 and 2009, growth in 2012 is set to decline to its lowest rate in a decade and a half. And 2013 is unlikely to look much better," the organization said.
As Russia's economy is all about oil, a decline in the commodity price will drag down the economy further. "Assuming the oil price will decline to US$80 per barrel in 2013, growth will moderate to 3.3 percent in 2012 and 1.5 percent in 2013," the organization specifies.
At the moment oil prices are near record levels and higher than in 2011, which provides for huge budget revenues. The current account surplus rose to $74.6bln during the first nine months of 2012, up from $70.5bln a year ago.
But such prosperity is all but an illusion, as without the oil revenues Russia's current account goes into the red. The non-oil deficit stood at $115bln, or 12.5$% of GDP, in the 1H 2012. The share of non-oil exports declined to 34% during the period, marking a further decline from 35% in 9M 2011.
"A persistent drop in the oil price remains the main downside risk. There could be trigger through a decline of oil supply disturbances in the Middle East, or a renewed slowdown in the global economy and deepening of the recession in Europe," The World Bank warned.
Moderating growth in manufacturing and mining came as more evidence of Russia's real economy slowing. During 1H 2012 Russia's manufacturing suffered a growth decline from 8.2% to 3.2%, with the indicator contracting to 1.2% from 1.6% in mineral extraction.
The financial bubble has kept on growing, as the pace of growth in financial services accelerated almost fourfold – to 16.7% in 1H 2012 from 4.7% a year earlier.
Prudent government spending,saving a part of oil revenues for a rainy day, coupled with a focus on low inflation is a recipe for a growing Russian economy, The World Bank concluded.