World Bank cuts global growth forecast to 'new normal'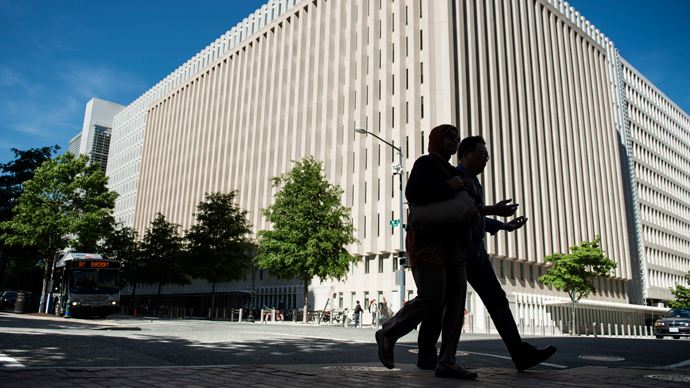 The World Bank reports the global economy will expand less than the expected 2.2 percent this year entering a period of a "new normal" of slower growth rates in emerging countries and moderating commodity prices.
The bank expects the economy to grow slightly below last year's 2.3 percent. In its last forecast in January, the World Bank estimated the world economy would expand 2.4 percent this year. In 2014 the growth rate is expected to accelerate to 3 percent and reach 3.3 percent in 2015.

"Growth is not slower because of inadequate demand but rather because, in our view, the very strong growth we saw in the pre-crisis period was due to that bubble phenomenon," the lead author of the report Andrew Burns explains.

Countries like Brazil, India, Russia and China will grow at their slowest pace in a decade, at 5.1 percent as commodities prices moderate and countries rebalance their economies, the World Bank said. Growth in these countries should slowly pick up in the future, to 5.6 percent next year and 5.7 percent in 2015, according to the report. The bank warned that large developing economies, which have driven global growth in recent years, will not experience the same boom as they did before the global financial crisis and will have to focus on structural reforms to keep expanding.

"What we're seeing now is more in line with the underlying growth potential," Andrew Burns says. "Therefore, this is a case of moving towards the new normal of the post crisis."

China's economy that was booming at an annual rate of 10 percent before the crisis is now expected to grow 7.7 percent in 2013, down from its earlier projection of 8.4 percent, according to the report. Economists are abandoning their rosy recovery forecasts and bracing for what could be the country's slowest growth rate in 23 years, Reuters reports. China's rapid expansion would moderate as its economy rebalanced away from investment-led growth to focus more on consumption, Reuters quotes Andrew Burns.

The World Bank is warning developing nations to watch out for the side effects from the massive monetary expansion in advanced nations like the US and Japan.

Among major risks to the global economy are the recession in the Eurozone, and fiscal uncertainty in the US, the World Bank reports.

The World Bank has slashed Russia GDP growth forecast in 2013 to 2.3 percent from 3.6 percent.

You can share this story on social media: