​ World Bank invests €35mn in Russian and Latin American online fashion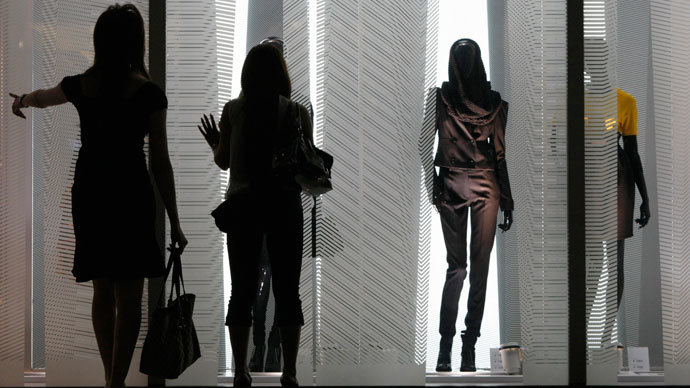 The private-sector investment arm of the World Bank will pour up to $34.18 million (€25mn) into two fashion e- commerce start-ups, Lamoda in Russia and Dafiti in Latin America, in an effort to support the online retail sector in developing economies.
The bank's International Finance Corporation (IFC) will invest up to €15 million in Dafiti, which sells in Brazil, Argentina, Chile, Columbia and Mexico, and €10 million in Lamoda that operates in Russia and Kazakhstan.
"Internet companies are speeding up modernization of the retail supply chain in developing countries, which promotes consumer spending - a key component of economic growth," Atul Mehta, an IFC director, said in a statement.
"Their investments in logistics, information technology and marketing are rapidly generating employment, especially for women and young people."
Lamoda and Dafiti said they will use the new funds to continue the company's expansion model in emerging markets, which for Lamoda, will mean ramping up its courier service, which is already free and offers next-day delivery to 25 cities in Russia.
Emerging markets are attractive to a number of industries, but e-commerce is an especially budding pool for investors, as populations become more internet-adept and as disposable incomes increase. The size of the markets offers great opportunities- Russia is home to 143 million people and the population of Brazil, Columbia, Chile, and Mexico is nearly 400 million.
Both companies are part of German start-up incubator Rocket Internet, which copies the successful business model of European fashion e-market Zalanda and transfers the template abroad. Lamoda and Dafiti were both launched in 2011, just with different geographical focuses. Lamoda expanded to Kazakhstan in 2012.
Worldwide investors have piqued interest in both Rocket Internet start-ups, whose products range from purses, work-out gear, brand name boots, to business attire.
In June Lamoda secured $130 million in a cash-for-equity investment from Len Blavatnik, a Ukrainian-born American businessman, together with Summit Partners and Tegelmann Group. Since 2011, Dafiti has attracted over $275 million in funding.
Currently Lamoda is Russia's, and Europe's, largest fashion site, serving over 61 million clients.
Other recent investment projects of the IFC include agriculture development in Ukraine, insurance for small-scale farmers in Rwanda and Zambia, and support for female entrepreneurs in the West Bank and Gaza. In 2013, the IFC pumped nearly $25 billion into business projects worldwide, with nearly $600 million dedicated to retail.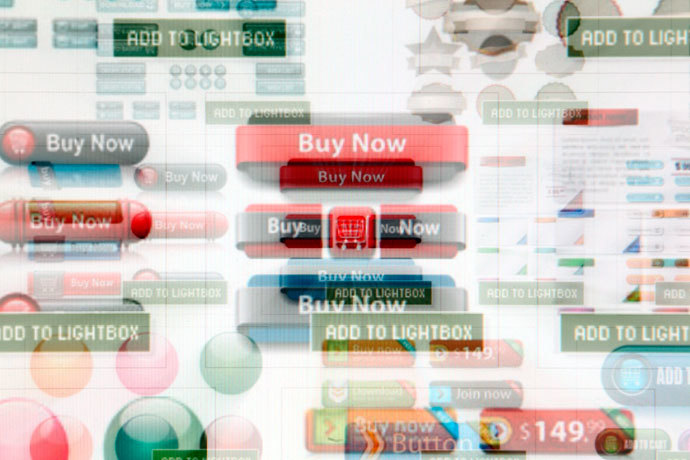 Market leader
"Russia ranks first among emerging markets," eBay head John Donahoe said during a visit to the country in September.
An attractive target, Russia's growing middle class is set to expand to 82 percent of the population by 2015, according to state statistic service Rosstat.
Already, Russia is home to Europe's largest internet market, which is in part fueled by the success of Yandex, the home-grown Russian search engine that is even more popular than Google or Yahoo. Though many in Russian cities are plugged in electronically, not everyone is on the internet, which offers a lot of potential growth.
Morgan Stanley forecast retail sales in Russia will take off even further, and by 2015, e-commerce will triple to $36 billion, and make up 5 percent of total retail sales. Currently, online shopping only accounts for 2 percent of retail sales.
Delivery from within
Russians love to shop, especially for foreign goods, which was causing Moscow's airports to become overrun with delivery packages. DHL and FedEx have both suspended foreign parcels to individuals due to stricter customs procedures, which have significantly slowed deliveries. Efficiency is also difficult to ensure to clients in remote cities, as Russia's territory stretches over nine time zones.
In an effort to keep more business domestic, the Economic Development Ministry and government have decreased the tax-free threshold on purchases from foreign online shops to $150 from $1,000. The idea was floated around last year by President Vladimir Putin.
You can share this story on social media: