PayPal becomes pals with Russian Post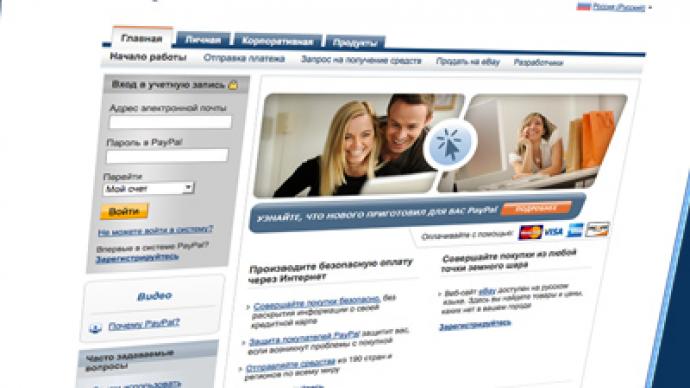 Internet payment system PayPal is linking up with Russian Post to broaden its appeal in Russia.
Owners of the new cards will also be able to withdraw money from ATMs. Russian Post aims to issue up to 200,000 cards a year. PayPal entered the Russian market in 2006, allowing Russian consumers to tie up their debit or credit cards to its account and buy at eBay international auction. Last year the company widened its operations by allowing Russian subscribers to pay money into their Russian accounts, opening up the ability to sell goods through eBay. Back then, in 2011, PayPal allowed to remove revenues, but only to a US bank account. PayPal is owned by eBay. "The move is more a step towards Russian sellers on eBay, than a person buying at the auction, with the latter having been using PayPal for 6 years, " Andrey Oberemok, consumer analysis head at Citibank, told Business RT. "Now they'll be able to cash their revenues in Russia, it'll become a bit easier for them to do business," Oberemok specified.PayPal expects the Russian Post network to help it expand in the country, and the company sees Russia as 'one of the most interesting regions' in its system.
You can share this story on social media: