Walmart plans to employ 100,000 veterans over 5 years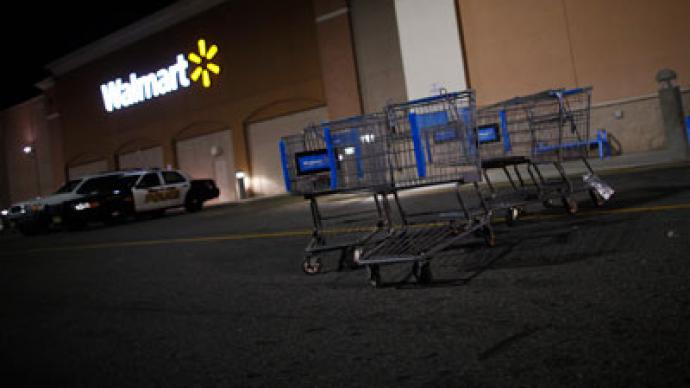 The world's largest retail chain Walmart Stores Inc has announced plans to hire more than 100,000 veterans in the US over the next five years.
"Hiring a veteran can be one of the best business decisions you make … veterans have a record of performance under pressure," Reuters cited Walmart US Chief Executive Bill Simon's speech be to delivered on Tuesday at the National Retail Federation conference.The job offer will apply to any honorably discharged veteran within his or her first twelve months off active duty. "We believe Walmart is already the largest private employer of veterans in the country, and we want to hire more," Simon said.The company plans to provide most of the jobs at Walmart stores and clubs, while some veterans will be employed in distribution centers, according to Simon. The retailer will start its veterans' jobs campaign on Memorial Day in May.The company would be able to employ any veteran in at least a part-time job, according to New York Times, citing Gary Profit, senior director of military programs at Walmart as saying.Currently Walmart group is the largest private employer in the United States, with about 1.4 million employees, according to a March regulatory filing.Walmart's hiring initiative was also welcomed by First Lady Michelle Obama's team."As our wars come to an end and our troops continue to come home, it's more important than ever that all of us – not just the government, but our businesses and non-profits as well – do our part to serve those who have served us so bravely," Michelle Obama said in the Walmart statement.Last year the US Congress passed legislation that – among other things – gave employers tax credits for hiring veterans.The unemployment rate for veterans serving after the Sept. 11 terrorist attacks is 10%, about two percentage points higher than the overall rate across the US, the Bureau of Labor Statistics reported. With lack of education and experience other than the military, and wounds of war both physical and mental, young veterans face a tough job market in the US.While employers appreciate the qualities veterans bring such as resistance to stress and problem-solving skills, they are reluctant to hire them because of concerns about mental health, triggered by military experience, according to Veterans Affairs. Nearly 450,000 recent veterans have been diagnosed with PTSD and other mental disorders.
You can share this story on social media: