Wall Street 2012 bonuses rise 8% to $20 billion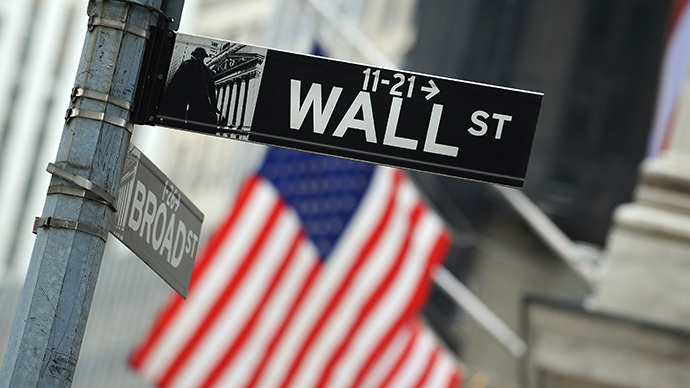 Bank downsizing has shrunk the Wall Street workforce, but the remaining bankers are receiving more lucrative year-end bonuses, according to report issued by the New York State comptroller on Tuesday.
The average financial industry cash bonus rose to $121,900 in New York, up 8% from the previous year, according to comptroller Thomas DiNapoli. The bonus bump is partly driven by deferred payments from previous years, and a cut in compensation costs, DiNapoli said.

This data contradicts many analysts' predictions in December that bonuses would take a hit for a second consecutive year.

"Profits and bonuses rebounded in 2012, but the industry is still restructuring," DiNapoli said. "Despite its smaller size, the securities industry is still a very important part of the New York City and New York State economies."

At $20 billion net bonuses are still lower than previous years. In 2010, bankers took home $22.8 billion in bonuses, and in 2006, pre-crisis, cash bonuses peaked at $34.3 billion

Though bonuses haven't hit pre-recession highs, finance is still the highest paid industry in New York, DiNapoli told reporters during a conference call.

The best paying job in New York City is also one of the most volatile. Since the 2008 financial crisis, the industry has shrunk by 10%, resulting in 20,000 less jobs, DiNapoli said. He attributed the contraction of the finance sector to the current universal downsizing trend.

On Tuesday, JPMorgan Chase announced its plans to eliminate 17,000 jobs by the end of next year and to pare expenses by at least $1 billion annually.

On Monday Goldman Sachs disclosed plans to begin company layoffs, an annual procedure that trims the weakest 5% of employees.

Wall Street has recovered 30% of the 28,300 jobs lost during the financial crisis, Mr. DiNapoli said.

"Wall Street is still in transition, but it is very slowly adjusting to changes in its economic and regulatory environment," he said.

Just happy to have a job
The cash-bonuses can account for a large part of bankers' salaries, and in order to retain top talent, banks need to offer appealing bonus packages.  
"Cash is king right now," Jeanne Branthover, head of financial services at Boyden Global Executive, a NYC recruiting firm, told Bloomberg. 
If banks have the capital, they will pay top dollar to keep key traders and managers. 
"Bankers who have jobs right now are feeling fortunate," Chris Whalen, senior managing director at Tangent Capital Partners told Bloomberg in December.
It is a tough environment for bankers, especially as their industry is downsizing before their eyes. For employees, a bonus offers job reassurance.
"It's indicative of the fact that they are one of the last men standing," said Whalen. 
EU to continue talks of bonus cap
News of Wall Street bonus hikes coincides with the European Union's effort to limit bonuses. Negotiations to introduce a cap on banker's bonuses in the EU resume on Wednesday, a week after lawmakers failed to reach a deal. 
The movement will cap bonuses so they don't exceed a banker's fixed pay, in hopes of preventing 'reckless' practices which destabilized the market and caused the 2008 recession.
"A cap is the only way we will see bonus restraint," said Arlene McCarthy, a British member of the European Parliament, who is pushing for reform. 
Former British Finance Minister Norman Lamont, has publicly denounced the limit in an open letter to the Daily Telegraph calling it 'economic lunacy' and a 'huge mistake'.
Bonuses allow banks more flexibility and regulating them will make it 'more difficult to retain earnings and build capital' said Andrew Bailey, chief executive elect of the UK Prudential Regulation Authority.
In the financial industry, bonuses drive performance, and the cap would eliminate this, argues Andrew Breach, a head-hunter at Michael Page. 
"This is a market driven industry. If you want people to make profit, then you need to reward them."
The talks will likely end with a bonus cap, however, it's just a question of how much.
You can share this story on social media: