VTB stake to be placed for $3.3 billion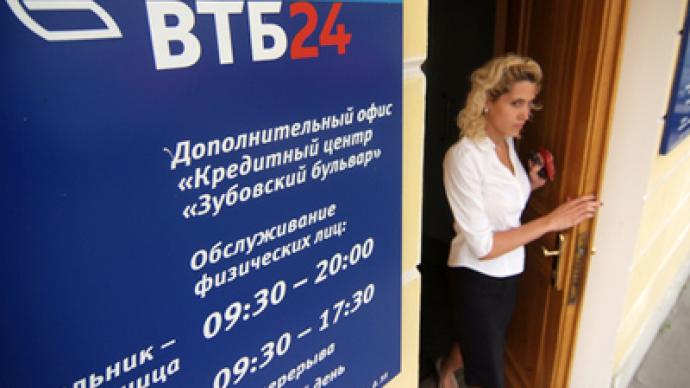 The Russian government has finalized the sale of 10% of VTB for $3.3 billion, with demand almost doubling supply.
VTB, Russia´s second largest bank, raised the money in a secondary public offering – the first big asset sale in the government's privatisation programme. The state – which is to reduce its stake to 75% with the sale – agreed the final price of $6.25 per a GDR, with Russian Prime Minister Vladimir Putin signing a decree on the privatization of VTB stock at a meeting with VTB President and Board Chairman, Andrei Kostin, on Monday. "I signed a decree for the deal closed," he said.Kostin in turn was very optimistic commenting on the deal and noted the considerable interest in Russia's second largest bank."The number of bids has two times outweighed supply – this allowed us to reach the highest price, which corresponds to the current market price. It is a very rare situation in a stock placement, because when a large amount of new stock is put into circulation, the price usually has a downward tendency."The privatization of the VTB stock package will benefit the financial and economic situation, Putin believes. "I hope that this step to attract investors that shows the trust in our financial system and our economic policy will also benefit our financial system, economy and VTB," he said. VTB´s SPO should become a role model for numerous future placements of Russian Companies planned for 2011, the government press service reported."The legislative work done provides an opportunity to make the current privatization stage more transparent and efficient. Therefore, this will allow the state authorities to sell the property at the highest price," the governmental press service reported. In this respect, the VTB stock package sale under new privatization rules became a pilot project and set an example for future privatization deals."The shares will be provided and settlements made on Thursday. Over half of the VTB shares being placed will be acquired by European investors, about 20% by U.S. investors and the remainder by investors from Asia and CIS countries. The bid collection was organized by Merrill Lynch, Deutsche Bank and VTB Capital.
You can share this story on social media: