VTB posts FY 2008 Net Profit of $212 million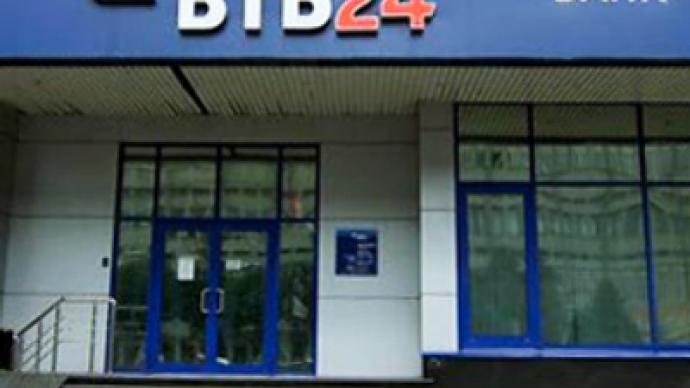 Russia's second largest bank, VTB, has posted a FY 2008 Net Profit of $212 million under IFRS.
The bottom line is down from the $1.5 billion Net Profit posted for 2007, with group assets rising 36% year on year to $126 billion, and the loan portfolio rising by 50% to $90.2 billion.
Retail deposits rose by 12% to $12.1 billion, but deposits from corporates declined by 3.6% to 25.5 billion. VTB attributed the decline in corporate deposits to the devaluation of the Rouble coupled with outflows due to the drying up of other financing sources in the second half of the year.
Net interest income increased 78.7% year on year to US$4.6 billion and Net fee and commission income grew 31.2% to $656 million. VTB stated that Core income, defined as net interest income and net fee and commission income before provisions and excluding one-off items, was up 70.9% to $5.2 billion. The value of VTB's debt and equity portfolio fell by 53.2% year-on-year to $6 billion from $12.8 billion at the end of 2007.
Reflecting the deterioration in the Russian economy in the second half of 2008, 4Q provision charges increased by $1.1 billion, after rising by $1.4 billion for 9M 2008. Also affecting the 4Q result was a one off gain of $349 million from the buy back of bonds with a nominal value of $1.4 billion. The bank noted that as 2008 drew to a close it was increasingly focusing on strategic priorities including strengthening its position against a forecast increase in bad debts, cost and risk controls, and supporting customers.
VTB says it is expecting tough macroeconomic conditions to continue throughout 2009, with interest margins to come under pressure, but added that it isn't expecting provisions for loan impairment to rise beyond 8% of the total loan portfolio. It also added that to limit overdue debts it had introduced changes to lending procedures including tightening lending standards, strengthened loan monitoring practices, and the establishment of a VTB Debt Centre to work with borrowers in difficulty and secure the bank's position in restructuring situations.
VTB President, Andrei Kostin, stated that the 2008 results reflected success in a difficult environment, which is expected to continue for this year but for which the bank was well positioned.
"VTB has demonstrated its ability to manage the business through difficult market conditions, while successfully delivering its key strategic objectives in retail and investment banking. We continue to benefit from the ongoing commitment of the Government to provide funding and capital to support the growth of our business. This, coupled with the measures that VTB has taken to focus on cost and risk control means we are well placed to continue supporting our customers,"
You can share this story on social media: