VTB rides out Q3 storm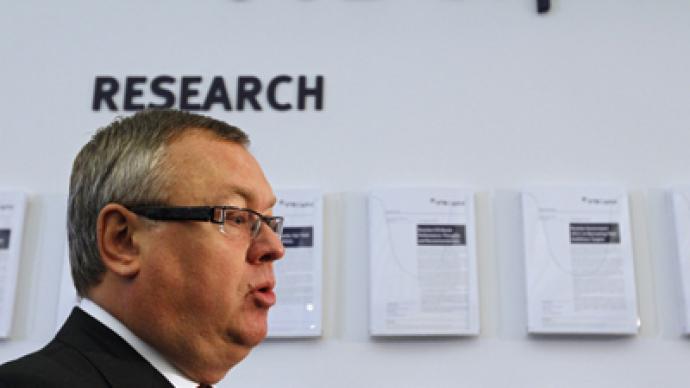 VTB Group, Russia's second largest banker, boosted its net profit 87% in the first nine months of 2011 year on year. Higher efficiency, as well as healthy lending growth helped the Group to offset global trends.
VTB's net profit  was up to 72.6 billion roubles in 9M 2011, but took a third quarter hit like the rest of the financial markets. 3Q 2011 net result was down 31% quarter on quarter to 19 billion roubles, as the Group's net loss from financial instruments of 10.5 billion roubles eroded the bottom line during the period.The reported financials included the results of the former Bank of Moscow, that's now being integrated into the Group's structure.  Consolidation of the Bank of Moscow, completed on September 30 this year increased the number of clients, strengthening VTB's retail and corporate business.  The move also helped to cut the volume of non–performing loans (NPL), the Group added in the statement. Overall, the NPL ratio went down to 5.9%, compared to 8.6% at the start of 2011."We believe it  is a good long-term strategic fit for VTB," concluded Andrey Kostin, VTB President and Chairman.Kostin also says lending was recovering, as total gross loans were up almost 50% year on year to reach 4.4 trillion roubles in 9M 2011. Loans to corporations were clearly dominant in the portfolio, standing at 3.6 trillion trillion roubles. Talking to Business RT Herbert Moos, chief financial officer at VTB, said the bank will occupy the market share western banks are currently freeing up. Talking about longer term prospects, Moos said 20% growth of the net result would be a target.The Group reported under IFRS.