The Dr Jeckyll and Mr Hyde of accounting gives two faces to VTB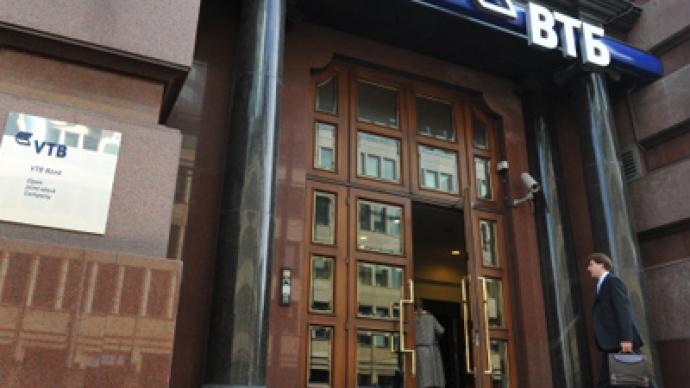 Russia's second largest bank VTB is reporting a record low net income of 980.8 million roubles for the past ten months. That's a 98% fall from last year's net profit of 45.72 billion roubles for the same period.
VTB (VneshTorgBank) didn't comment the results directly but sources close to the bank are saying the Russian Accounting Standards (RAS) do not take many of the bank's activities into consideration and evaluate currency swap operations incorrectly. VTB believes the International Financial Reporting Standards (IFRS) are more objective. Unsurprisingly, VTB's net revenue in its IFRS report for the first six months of 2011 is 53.6 billion roubles, a staggering 113% growth since the first half of 2010.
But the state-owned VTB made some big purchases this year: the troubled TransCreditbank and the Bank of Moscow. The latter was mired in liquidity problems after funds exceeding its total capital were used to make loans lacking collateral by former Bank of Moscow President Andrei Borodin. The Russian Deposit Insurance Agency gave the Bank of Moscow a 295 billion rescue loan with a 0.8% interest rate in July but such a gift was conditional on the Bank of Moscow selling 75% of its stocks to VTB, which had already owned 51% of the stock. VTB later consolidated them and bought all the stocks. But the bank still has to rescue its new daughter. It plans to invest 100 billion roubles into the Bank of Moscow by the end of next year.
Nikolai Ignatenko, an Investcafe analyst, says VTB's losses stem from its acquisition of the Bank of Moscow and TransCreditBank, as well currency exchange transactions. But he also believes the Russian Accounting do not take as many factors into account as International Reporting. He says investors should wait for the company's IFRS annual report, in which net profits are expected to reach 100-110 billion roubles, an astounding difference with the RAS report's showings.
VTB is also Russia's largest debtor and creditor to other banks: it currently owes 629 billion roubles, while other banks owe it 1.38 trillion roubles.