PM pushes VTB into share buy-back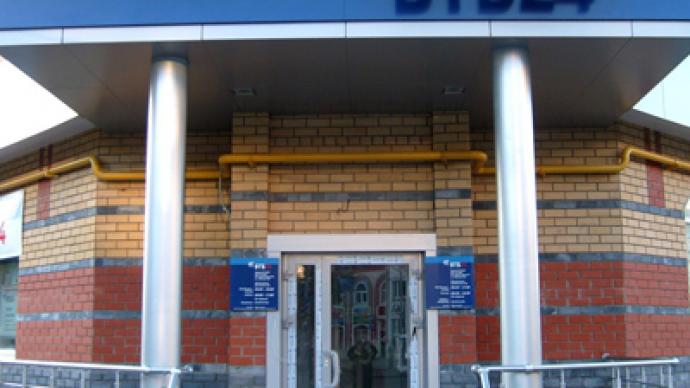 VTB bank is considering a share-buy back scheme after its shares tanked in the years following its IPO in 2007. The bank has been levered into the decision after Prime Minister Vladimir Putin brought up the subject at the Russian Forum meeting.
More than a 100,000 people bought shares in VTB when it was partly floated four years ago. The shares were listed at just 0.13 Roubles each, and have never improved on that since. The Prime Minister was talking about the security of small shareholders during a crisis, when he threw the idea out at VTB boss Andrey Kostin who was sitting in the audience. "In order to buy back the stocks from all 100-110 thousand shareholders, we will need about 15-18 billion roubles ($500 million)", said Mr. Kostin. VTB's net profit in 2011 was $3 billion.Andrey Kostin promised Prime Minister to present a number of options on the buy-back on Monday.Following Vladimir Putin's intervention VTB stocks on the MICEX-RTS bourse jumped over 2% up to 0.074 Roubles per share..The Prime Minister's Press-secretary Dmitriy Peskov says a buy-back would not take place in the case of Sberbank and Rosneft, because "Sberbank and Rosneft shares' prices have not dropped", he said adding, that in the case of VTB the prices had fallen substantially.But implementing the decision to buy back VTB is facing lots of challenges. Analysts say it could be difficult to single out those who bought shares during the placement from those who bought them later.  There are also concerns that it would set a bad precedent for the market. "This will increase people's hope and expectation of protection in the financial market and will send the development of our market backwards," said Anatoly Gavrilenko, the owner of Alor Group of companies.
You can share this story on social media: