VTB completes Bank of Moscow stake purchase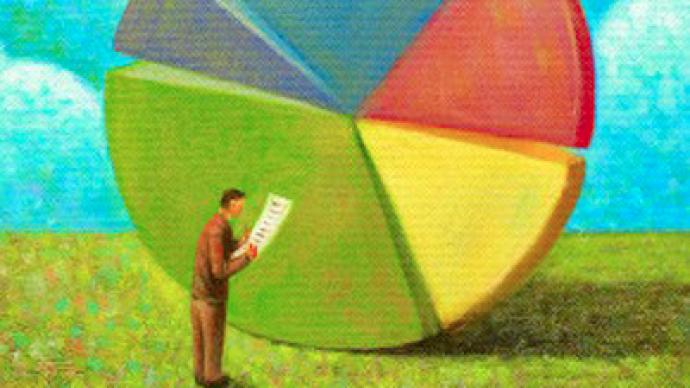 VTB has paid 103 billion roubles for the City of Moscow's 46.48% stake in the Bank of Moscow, plus its 25% stake in the Capital Insurance Company, which in turn is the owner of a further 17.1% stake in the bank of Moscow.
Moscow's propertychiefanddeputymayor, Natalya Sergunina, told reporters that the price paid by VTB for the stakes was 103 billion roubles, or a 14.4% premium to the City's valuation.Sergunina added that Alfa-Bank had also bid for the stakes in the two organisations.
"The final choice was in favor of VTB, which offered better terms both from the financial point of view and from the point of view of the full regulatory clearances."
Mark Rubinstein, head of analysis at IFC Metropol says the Moscow government has got a good price.
¨The sale price was a bit above the market, with the average capitalization to shareholders' capital ratio being at 1.5 in Russia's banking and the Bank of Moscow shares having been evaluated in the deal at about 1.7. So, this is quite advantageous for Moscow's Government. ¨
But Uralsib Capital analyst Leonid Slipchenko believes VTB could have had to pay more.
"Frankly, I expected a higher price. According to my calculations, the ratio capitalization to the bank's own capital was at 1.4, which is a kind of some undervaluation."
Rubinstein believes that the way is now open for VTB to fully acquire Russia's fifth largest bank.
¨I think, that´s the good news and VTB will try to further acquire the Bank of Moscow, and will succeed.¨
Slipchenko also believes that VTB will generate considerable synergies from incorporating bank of Moscow.
"VTB will certainly benefit from the deal, adding significantly to both its assets and liabilities parts of a balance sheet. Just to illustrate, if we compare the figures of the two banks, the assets of The Bank of Moscow is equal to 25% of VTB's, with credits being at 24% and retail deposits – 31%. Also, the Bank of Moscow is involved in a number of social projects and has access to budget money."