Volkswagen and GAZ sign up on Nizhny Novgorod manufacturing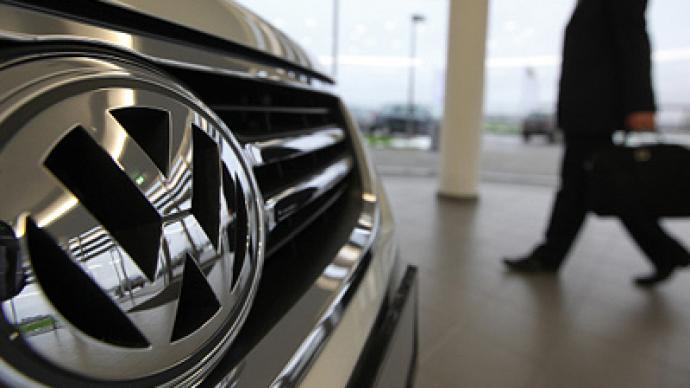 Global carmaking giant, Volkswagen, and Russian carmaker GAZ, have signed an agreement which will see the Russian company produce 110,000 light vehicles annually at its Nizhny Novgorod plant for Volkswagen.
The agreement which runs until 2019, follows a February MOU on joint production in Russia, and will see GAZ producing the Volkswagen Jetta and the Škoda Octavia and Yeti models. The first model built by GAZ, the Škoda Yeti, is scheduled to roll off the production line by the end of 2012.Volkswagen CEO Martin Winterkorn said the agreement will strengthen Volkswagens position in the fast growing Russian market."The Russian market is a growth engine for the automobile industry and an important pillar of our Strategy 2018. The quick expansion of production capacity in cooperation with GAZ will significantly strengthen the Volkswagen Group's position on this key market."€200 million will be invested in the Nizhny Novgorod plant to expand and modernize existing paint shop and assembly facilities and setting up a new body shop. Detlef Wittig, General Representative of Volkswagen highlighted the agreement as further cementing the company's commitment to Russian production, flagging further expansion at Volkswagen's Kaluga production plant also."The agreement with GAZ is a further milestone in expanding our industrial commitment in Russia. Apart from the contract manufacturing of 110,000 vehicles per year at GAZ, we will also be expanding capacity at our plant in Kaluga in order to participate in the boom on the Russian market. We look forward to continued open and constructive cooperation with GAZ."Volkswagen and GAZ will implement a comprehensive training program in Nizhny Novgorod, to ensure local production meets the Volkswagen Group's global quality standards.
You can share this story on social media: