Video gaming shakes off financial blues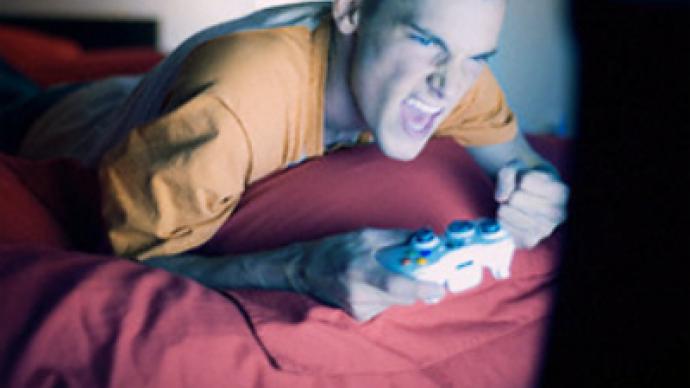 One of the industries least affected by the financial crisis is Video Gaming. The global console market grew 10% in 2008, and while major corporations are cutting staff, gaming giants in Russia are hiring new people.
Russia hosted one of the world's biggest gaming expos this year – Igromir 2008 – a battleground for leading names like Electronic Arts, Blizzard, Sega and others.
But surprisingly enough, top producers have found Russia's market to be very different according to Vita Karamysheva, Director of Gamepark
"Globally, Nintendo has sold more of its Wii consoles than Microsoft and Sony. But in Russia, the Xbox accounts for around 40% of the market, Sony's Playstation 3 – around 35%, and the Wii has only around 25%."

All three producers agree that the main reason is that Russia has been historically dominated by PC gamers. A regular console game costs from $50 to $100, whereas PC games cost $10 to $20.
Nintendo says it has had difficulties with marketing, as it is represented indirectly – through a partner retail company, Novy Disk. Oleg Dobroshtan, Head of Marketing and PR at Novy Disk says the Nintendo product is only just catching on locally.
"The Wii hasn't been such a hit in Russia as gamers traditionally choose hardcore play. The Wii offers a different, fun pastime for friends and family. This consumer segment is only beginning to emerge in Russia."

In 2007, the volume of the console market in Russia doubled to reach almost $200 million. 2008 Sales had already beaten the previous year's figures before the peak season – Christmas and New Year.
The market leader – Microsoft – says it's extremely happy with the trend, and the ongoing financial crisis has not affected its business here, according to Stefan Lampinen, Senior Director for Emerging Markets, Microsoft.
"No, definitely not in Russia. Overall there will be some kind of responsibility, depending on how this thing evolves. But Russia is a top priority, both global, and from the European point of view. So here we're going to triple the market, expand, more resources on PR, and actually growing, we're going to hire more people. Because the potential is here, we see it already."

Gaming companies add the world economic picture is offset by the fact people choose to stay at home more, and thus play more. In a time of a global financial crisis, when one wrong step could result in a dramatic fall, consoles are proving to be good business, as people seek new ways of relaxation.
You can share this story on social media: