Market Buzz: US floors reopen after holiday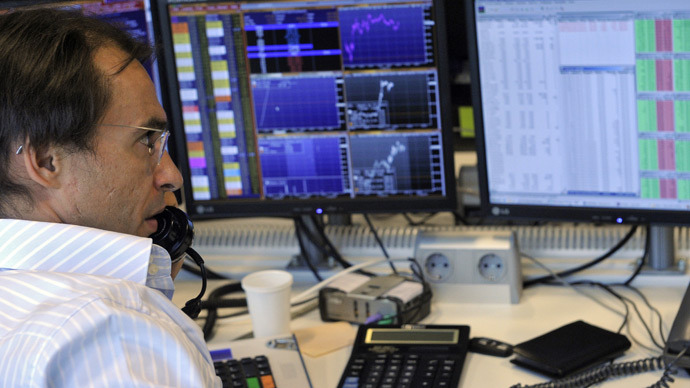 A negative outlook is expected to dominate Monday trading, causing small losses in Russian indices as Monday's session opened. Asian floors are also mostly down, and oil prices are facing a correction after big gains last week.
Trading will shift to an active phase, near the end of the session, when US floors reopen after Easter holidays.
Russian stocks closed in the black on Friday, March 29. The MICEX added 0.31% and the RTS climbed by 0.37%. RAO ES of the East, Raspadskaya, Polyus Gold preferred shares, Magnit, TGK-2 and Inter RAO were among the biggest gainers. 
European and US markets were closed for Good Friday holidays last week, and are expected later today to react to developments over the last few days. Wall Street will reopen on Monday after a three-day holiday. Investors will be watching for data on US manufacturing for March and construction spending for February.
Europe is not expecting any new macroeconomic data on Monday, as most EU states are still celebrating Easter holidays. Russian corporate news for Monday will include RusHydro's financial statement for 2012, and telecom firm Vimpelcom is expected to hold a shareholders' meeting.
Asian markets slipped slightly in Monday, as investors were apparently unimpressed by slight improvements in key economic indicators from China and Japan. Tokyo's benchmark stock index fell Monday, as a central bank study revealed flagging business sentiment. Japan's Nikkei 225 declined 1.1% to 12,266.37, South Korea's Kospi fell 0.5% to 1,995.89 and China's Shanghai Composite fell 0.2% to 2,233.13.
Oil prices are currently facing a slight correction: Brent has lost 0.43% and WTI is down by 0.47%.
You can share this story on social media: