​US oil demand grows faster than China first time in 15 years - IEA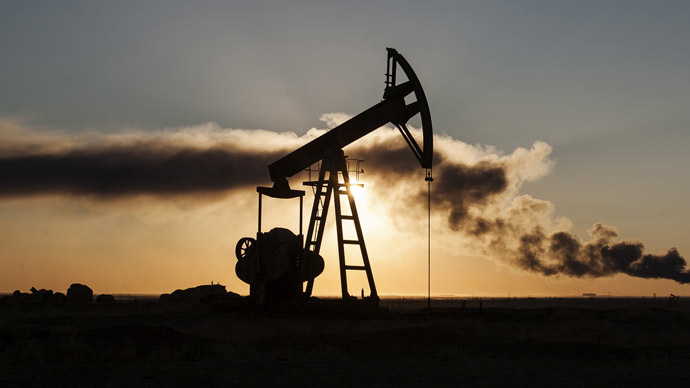 For the first time since 1999 oil demand in the US overtook that of China, the International Energy Agency (IEA) says. The US "shale revolution" has largely contributed, and analysts agree higher fuel consumption means the American economy is recovering.
According the IEA US oil demand grew by 390,000 barrels a day, showing a 2 percent increase after years of decline. In contrast, Chinese demand growth was the weakest in 6 years having added only 295,000 barrels per day.
Higher oil demand in the US reflects stronger activity by both American companies and people, as fuels such as gasoline and diesel are a primary source of energy.
The boost in US consumption came as a surprise to many analysts. Many who predicted a decline in demand in 2014 are now forecasting a second consecutive year of growth.
"Sometimes oil is a lagging indicator, but sometimes it is the opposite and shows that an economy is growing faster than thought," Antoine Halff, head of oil market research at the IEA told the Financial Times.
During a decade of boom, Chinese oil demand was rising dramatically, while US oil consumption was constantly falling. However after new fracking technology which allowed the development of problematic shale deposits was introduced US oil consumption is quickly increasing again.
"It is clear that the US economy is rebounding very strongly thanks to its energy supplies," added Mr. Halff.
Beyond the US, the IEA also raised its forecast for global oil demand in 2014, shifting oil prices up almost 1 percent to slightly more than $107 per barrel.
"People are saying there will be a big drop in [oil] prices in the first quarter, but right now the market really is not loose," said the head of IEA oil market research.
You can share this story on social media: