China won't become the world's largest economy until 2028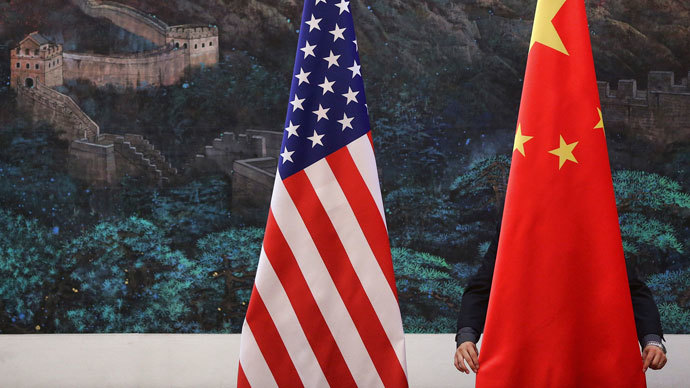 According to the economic consultancy Cebr's World Economic League Table (WELT) China's GDP will overtake the US in 2028 to become the world's largest economy - much later than some analysts have suggested.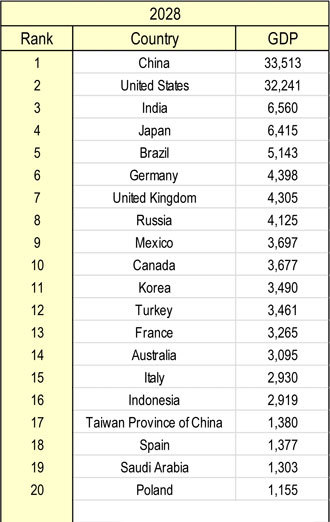 This reflects the continuing performance of the US as the West's strongest economy and the slowing down of the Chinese economy.
China's spectacular economic development has continued and although the maturity of the economy is increasing, the relatively unfavorable demographics mean that growth will inevitably slow. Therefore it will take longer for China to become the world's largest economy, and will be reflected in stronger economic growth and the continuing rise of yuan.
This year's report is updated to take account of the likely surplus of energy and falling oil and gas prices in the 2020s, weaker commodity prices that had previously been expected and the depreciation of some emerging market currencies this year.
The downward revision of energy prices means that the Russian outlook is much less favorable than had once appeared. As a result, although Russia is expected to reach 6th place in 2018, from 2023 it will fall back to 8th place.
UK, the West's second best performing economy will become the world's fifth largest economy in 2018 by overtaking France. Being only 3 percent smaller than the German economy in 2028 it is likely to become the largest Western European economy around 2030.
The factors driving the UK to overtake Germany are the assumption of a falling value for the Euro, Germany's falling population and the UK's rising population.
However, if the Euro is were to break up, Germany's outlook would be much better. A Deutsche Mark based Germany certainly would not be overtaken by the UK for many years, if ever.
Japan's 'Abenomics' is likely to follow a weak currency policy for the foreseeable future, which will allow India to take over becoming the world's third largest economy after China and the US by 2028.
You can share this story on social media: