​Leading US nuclear fuel company to file for bankruptcy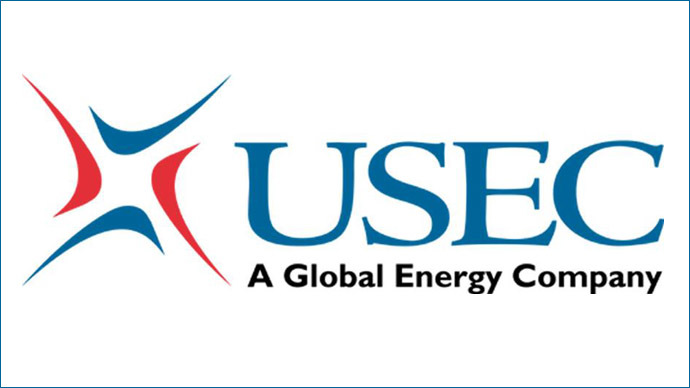 The United States Enrichment Corporation (USEC), the leading US nuclear fuel supplier, plans to voluntarily file for bankruptcy in the first quarter 2014 in order to restructure.
According to the plan the company will repay convertible bonds in October 2014 with $530 million raised from new equity and debt. The majority of creditors have approved, says Reuters.
During the restructuring process USEC intends to run business operations and to fulfill all obligations to suppliers, partners, clients and employees.
USEC, which had a market value of about $43 million as of Friday's close, has total debts of $640.4 million in cash and equivalents of $128.4 million as of September 30, according to Reuters data.
USEC operates the only US uranium enrichment plant in Paducah, Kentucky. The enterprise belongs to the US Ministry of Energy while USEC rents it. However in May, 2013 the company said it was forced to cease uranium enrichment because the Ministry of Energy considered the plant commercially unpromising.
Besides uranium enriching USEC was the contractor involved in the Megatons to Megawatts program for conversion of Russian weapon uranium into nuclear fuel for American power plants. The program began in 1994 and ended in December, 2013. In 2011 USEC and Russia's "Tekhsnabeksport" signed a long-term contract for delivering uranium enrichment services to US nuclear power plants until 2022. These deliveries have to partially fill in for the Megatons in Megawatts program ending in 2013.
USEC was founded in 1992 to provide enriched uranium for civilian nuclear power. In 1998 the company went public with IPO and listing on the New York Stock Exchange.
Currently the company is involved in the American Centrifuge project for highly efficient uranium enrichment gas centrifuge extraction into nuclear fuel. The company said in November that government funding for the $350 million project in Ohio would end in January.
Even with five nuclear reactors under construction in the south east United States, the nuclear industry is expected to lose a large share in the energy sector, especially after Japan's Fukushima disaster which raised concerns over nuclear safety. The demand for uranium is expected to decline, at least until new regulations limiting carbon emissions are put in place.