US oil prices climb as Iran tension grows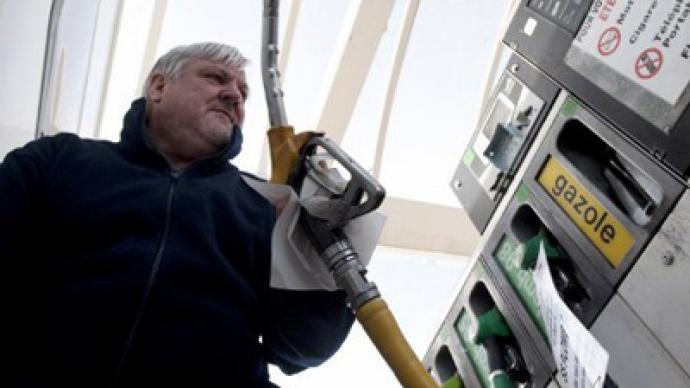 Global oil prices have risen with US President Barack Obama saying a military strike against Iran is not ruled out.
On Monday morning Light sweet crude oil for April delivery was up 29 cents or 1.24% to $106.99 per barrel in New York Mercantile Exchange electronic trading. While in London Brent crude for April delivery briefly rose 25 cents to $123.9 per barrel.Crude oil jumped to $110.55 on Thursday to the highest level since May, on media reports of a pipeline explosion in Saudi Arabia. The prices went down $2.14 to $106.70 per barrel on Friday after Saudi officials denied the report.Investors are concerned over growing tension with Iran ahead of Obama's meeting with Israel's Prime Minister Benjamin Netanyahu on Monday. Though the US President warned against "loose talk" of war with Iran, he pointed out he would "take no options off the table" in dealing with nuclear security. "I will not hesitate to use force when it is necessary to defend the United States and its interests", Obama said addressing the American-Israel Public Affairs Committee on Sunday.It wasn't only Iran that pushed the US oil prices up. Enbridge Inc. had to shut a key segment of its pipeline after an accident that killed two people and caused the fire and oil leak at a pumping station in Illinois, about 58 kilometres southwest of Chicago. Oil supplies for refiners in the region are expected to be reduced.
You can share this story on social media: